Pro-Abortion Group Petitions Texas to Take Pregnant Woman Off Life Support That Aims to Save Her Baby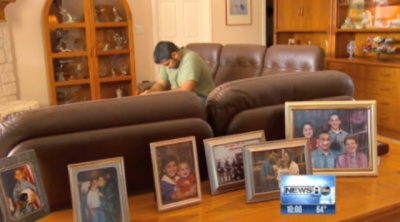 Pro-abortion group NARAL Pro-Choice America is asking its supporters to sign a petition declaring their opposition to a Ft. Worth hospital's decision to keep a woman on life support as her baby continues to develop inside her body.
In the petition that will be sent to Republican Texas Attorney General Greg Abbott, NARAL asserts, "Difficult personal decisions, like end-of-life care, belong to women and families—not politicians," which is in reference to the 1999 Texas Advance Directives Act that requires hospitals in that state to keep a mother alive until her baby can be delivered.
This complex medical nightmare began for Erick Munoz and his in-laws, Ernest and Lynne Machado, at 2 a.m. Nov. 26 when Erick found his wife, Marlise Munoz, 33, lying unconscious on the kitchen floor. At that time, Marlise was 14 weeks pregnant with their second child.
Munoz told the Star-Telegram that his wife had gotten out of bed that night to check on their 14-month-old son, Mateo, who was crying. But when he later heard Mateo crying again, he got up to check on both of them, thinking that his wife had fallen back off to sleep in their son's bedroom.
When he found his wife's body, Munoz said he administered CPR and then called 911. According to reports, Munoz said his wife's heart had stopped several times and she was resuscitated each time.
Munoz, whose wife continues to be on life support at John Peter Smith Hospital in Fort Worth, as their pre-born baby begins to enter the gestational age of 21 weeks, told WFAA-TV that he and his in-laws just want his wife's body to stop.
"We've reached a point where you wish that your wife's body will stop," he said.
Both trained paramedics, Munoz said he and his wife had discussed and agreed on not being kept alive through life support. However, Marlise never signed a Do Not Resuscitate (DNR) form; but even if she had, Texas' Health and Safety Code Section 166.049 states that "a person may not withdraw or withhold life-sustaining treatment from a pregnant patient," even with a signed DNR.
"We both knew that we didn't want to be on life support. We knew what her wishes were," he told WFAA, reiterating his point that Marlise wouldn't want to be kept alive by a machine if she was ever diagnosed as being brain dead.
Similarly, Munoz also expressed concern that their pre-born baby might have also been injured when his wife collapsed on the floor, due to the blood clot that doctors believe might have traveled to his wife's lungs, leading to a pulmonary embolism. Munoz feels that oxygen and blood flow might have been cut from their pre-born baby when this occurred.
"They don't know how long the baby was without nutrients and oxygen," he said. "But I'm aware what challenges I might face ahead."
According to a WFAA report, at 18 weeks gestation, medical tests showed that the baby has a normal heart beat.
However, Jill Labbe, vice president for community affairs at John Peter Smith Hospital, told The Christian Post on Thursday that patient-specific information cannot be provided "because Mr. Munoz has not signed the release necessary for [the hospital] to speak about his wife's case."
Labbe was able to confirm that Marlise is a patient in the ICU unit of JPS, and was admitted on Nov. 26, and her condition is serious.
"In all cases," she continued, "JPS will follow the law as it applies to healthcare in the state of Texas. Every day, we have patients and families who must make difficult decisions. Our position remains the same; we follow the law."
Labbe also confirmed that Munoz has retained legal counsel to help his family navigate through this difficult situation.
"JPS is encouraged by this development because the courts are the appropriate venue to provide clarity, direction and resolution in this matter," she added. "JPS remains focused on providing compassionate care to all patients while also following the law as it applies to healthcare in the state of Texas."
One organization that is supporting the hospital's actions in this case is the pro-life group Texas Right to Life.
Melissa Conway, director of external relations for Texas Right to Life, an organization that believes in protecting life from conception until natural death, told CP on Friday that while the circumstances in this case are tragic, there are two lives that must be considered.
"Mrs. Munoz's tragic circumstance involves two patients who must be considered," she asserted. "Furthermore, we are greatly troubled by definitive tone with which physicians are concluding that Mrs. Munoz is brain dead since that term is often misused, and since the criteria to make such a determination varies from doctor to doctor and from hospital to hospital. The lack of objectivity in the diagnosis of brain death allows for misapplication."
Conway continued: "Based on the information made public, Mrs. Munoz is not experiencing multi-system organ failure or cell disintegration, and her body is supporting the growth of the child within her—all signs to indicate that her brain, though impaired or quiescent, is still ordering her physiological functions at some level. Texas Right to Life prays for the Munoz family and that they choose life for both patients during this very difficult time."
Munoz, who according to reports believes that his wife is not exhibiting any brain activity, never anticipated that he wouldn't be able to withdraw life support from his wife.
"I have yet to meet anyone who knew about this law, not a single doctor," Munoz said. "We want people to know because it has the potential of affecting others. People should have the right to make these decisions because they know the person better than some legislator down in Austin."
The next series of tests of the baby, according to initial reports, will be at 24 weeks gestation.
And until an autopsy has been completed by a medical examiner, doctors cannot say, with absolute certainty, that Marlise suffered a pulmonary embolism.
Lynne Machado, Marlise's mother, declined to provide comment to The Christian Post for this story, but said she might be speaking to the media again at a later date.