Pro-Abortionists Suffering 'Anger Fatigue,' BuzzFeed Finds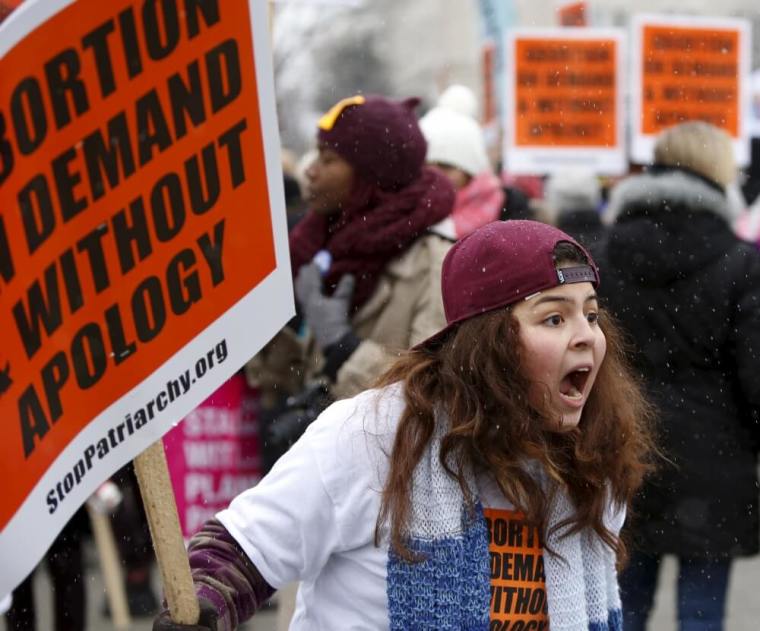 So, it turns out perpetual outrage is not an effective way to win friends and influence people.
While that little nugget of truth goes without saying in most circles, it's now coming as a major newsflash to advocates of abortion on-demand (and without apology), who are awakening to the fact that the waning influence of their lethal product just might have something to do with their ever-more-hysterical rhetoric.
Captured by a recent report from BuzzFeed, abortion promoters say they are reaching a new, previously unseen level of what Emily Winderman of North Carolina State labels "anger fatigue."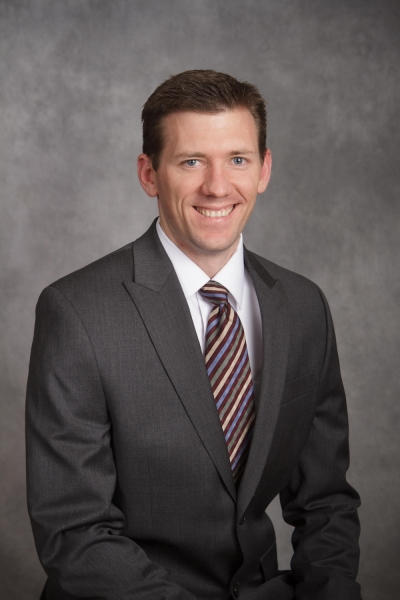 Fifty years into their project of legalizing, normalizing and absolutizing the monetized killing of unborn children, Winderman and two coconspirators in the death of the preborn — one from the Center for Reproductive Rights and another from the American Civil Liberties Union — say their base is just plum worn out of all the anger.
Fifty years, and nearly 60 million preborn American lives later, the abortion lobby's intravenous drip of anger and hatred is less potent and more draining than ever. This is particularly the case in the wake of the 2016 election, the resulting pro-life judicial appointments, an ongoing cascade of pro-life legislation and a public that is increasingly convinced there must be a better way out of an unexpected pregnancy than abortion.
The more abortion cheerleaders chant and work to whip the crowd into a frenzy, the crowd itself keeps getting smaller and less engaged.
BuzzFeed explains:
Winderman told BuzzFeed News that generating public anger is often the key to motivating activists and drawing attention to legislation and causes. In order to launch a successful activist campaign, no matter the topic, "you have to feed and sustain collective anger, you have to make it resonate through people's bodies" Winderman said.

"But It takes a lot of energy to be angry, so keeping people angry is really hard," Winderman said, especially considering the "long history of repetition in abortion legislation."
Shifting from Winderman to the ACLU's Louise Melling — the organization's deputy legal director and a 25-year "abortion rights advocacy" activist — BuzzFeed notes that "getting activists to stay motivated about a fight that has been going on in a similar fashion for more than 40 years can be hard."
"It's about how much can you absorb how much can you get angry about," Melling tells BuzzFeed.
Anger: The Devil's Cocaine
It's no surprise to find that anger is at the core of what drives the abortion agenda. After all, anger is always at the root of innocent bloodshed — starting from the very first murder in human history, when one brother grew so angry that he turned and crushed his brother to death with a stone.
Expounding upon the Sixth Commandment in the Sermon on the Mount, Jesus declares that God's law condemns not only murder, but anger as well:
You have heard it said to those of old, "You shall not murder; and whoever murders will be liable to the judgment. But I say to you that everyone who is angry with his brother will be liable to judgment; whoever insults his brother will be liable to the council; and whoever says, 'You fool!' will be liable to the hell of fire."
Similarly, Jesus' half-brother James provides a crucial insight into the life-cycle of desire, anger, jealousy and murder in his letter to the early church:
What causes quarrels and what causes fights among you? Is it not this, that your passions are at war within you? You desire and do not have, so you murder, you covet and cannot obtain, so you fight and quarrel.
Watch the abortion lobby's language and approach: does it not sound strikingly like unfulfilled desire? Anger? Covetousness? Constant fighting and vitriol?
You bet.
Indeed, the abortion industry bases its entire marketing appeal on unfulfilled desire, whether for career, relationship, financial stability or freedom from responsibility. Meanwhile, its apologists and promoters commit themselves to lashing out against, demonizing and prosecuting anyone who stands opposed to the deadly practice.
They go further, in fact, doing their level best to stamp out pro-life competition in pro-abortion sanctuaries like California, Hawaii and Illinois, even though doing so is a clear attack on rights guaranteed by the U.S. Constitution.
In the end, there's no way to tap into anger as motivation without becoming blind and numb — what the Apostle Paul elsewhere calls a "seared conscience" — to the moral reality of what you're advancing in the first place.
It's as author and screenwriter Andrew Klavan has said, "Anger is the devil's cocaine." Not only is it addictive and overpowering, but anger gives a person — or in this case, a group of people involved in a deadly industry — the false impression that, if I'm angry enough, I must have a good reason and therefore, I must be right.
An Alternative to Anger
Regardless of where the trend BuzzFeed points out is headed, there's plenty to learn from abortion lobbyists' admitted "anger fatigue," not the least of which is the stark difference in the core motivations of pro-life and pro-abortion advocates.
One side of the debate depends totally on outrage and anger, which serves as the fuel for an inherently homicidal cycle. Anger and death go hand-in-hand.
On the other side, then, is a call to world-changing love for Christians and those who value human lives crafted in God's image. Rather than taking to the streets or firing off angry bulk emails and mean tweets, pro-life advocates are to show love, listen intently, speak truth and extend compassion to everyone God places in our path.
In all circumstances, we're to be — again in the words of James — "quick to hear, slow to speak, slow to anger." And why? "For the anger of man does not produce the righteousness of God."
Where we fail to listen and speak rightly, we are to repent and prayerfully redouble our efforts. Where we are falsely accused, we are to bear the accusation quietly and go about our work with that much more conviction.
Dollars and cultural credibility are on the line for the abortion industry, but we understand that far more than that is on the line. We work, fight, pray, listen and speak in joyful expectation of birthdays, Mothers Days, Father's Days, first steps and weddings that otherwise would not have been.
That next client who comes into a pregnancy center, the next woman who walks up to an abortion business and even the anger-fueled prophets of abortion on-demand are each irreplaceable members of the human family — and they deserve to be treated as such.
Anger may be what's fueling the abortion industry, but it's no match for bold, self-sacrificial love. And there's a fatigue-proof motivation if ever there was one.