Pro-LGBT United Methodists Divided Over Bishops-Supported Plan to Avoid Church Split Over Homosexuality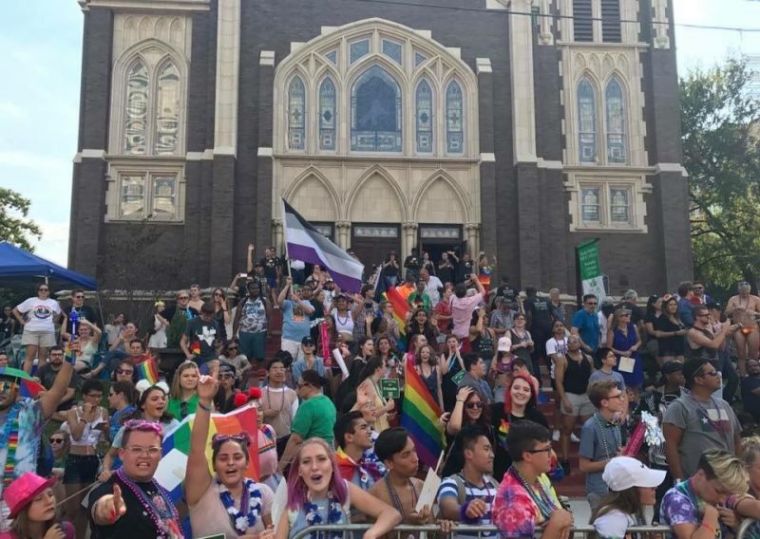 LGBT advocates who are members of the United Methodist Church have expressed divided opinions on a proposal supported by denominational leadership to prevent a split over the homosexuality debate.
In May, the UMC Council of Bishops expressed support for the "One Church Plan," a proposal meant to prevent a liberal-conservative split within the mainline denomination over its stance against homosexuality.
This plan involves changing the Book of Discipline to remove language labeling homosexuality "incompatible with Christian teaching," allowing churches in the United States to permit same-sex weddings and gay ordination while letting clergy and some overseas conferences retain their official opposition.
Reconciling Ministries Network, an LGBT advocacy group, has expressed mixed opinion about the One Church Plan.
RMN Executive Director Jan Lawrence wrote in a blog entry last week that she believed the plan "has the potential to reduce harm," she also felt that it was "far from the inclusive plan some claim it is."
"The plan goes out of its way to accommodate: bishops who don't want to ordain LGBTQ people, pastors who don't want to officiate weddings, boards of ordained ministry and clergy sessions who don't want to ordain LGBTQ people called by God in their conference, and laity of local churches who don't want to allow LGBTQ weddings in the building," wrote Lawrence.
"The OCP does not make any positive changes in those Central Conferences where LGBTQ people are persecuted under civil law or social prejudice. That omission is a missed opportunity to call on the church to stand up for the human rights of LGBTQ people worldwide."
Different views on the One Church Plan were also noted among attendees of the LGBT gathering "For Everyone Born," which was held July 26–29 in St. Louis, Missouri.
Randy Canady of Asbury Memorial United Methodist Church in Savannah, Georgia, told United Methodist News Service that he supported the plan.
"It would mean we are able [to] continue the work we are doing now with a continued positive way forward," explained Canady, whose church garnered national headlines for its refusal to hold any weddings until the UMC changed its stance against gay marriage.
However, the Rev. Jay Williams, pastor of Union United Methodist Church in Boston, Massachusetts, expressed concern over the plan.
"We must be suspicious of the One Church Plan because it basically sanctions segregation in the church," Williams told UMNS in an interview last week.
The One Church Plan was also criticized by theological conservatives in the UMC, including John Lomperis of the Institute on Religion & Democracy.
Among his many concerns, Lomperis said the One Church Plan is the "most guaranteed to split our denomination apart."
"This plan would regionalize and localize the most emotionally bitter fights of General Conference to instead take place at central conference meetings, annual conference clergy sessions, and eventually every U.S. congregation," wrote Lomperis.
"This plan also offers no olive branches whatsoever of respect, grace, or amicable treatment toward congregations in which the members overwhelmingly felt they could not remain in a denomination with these new standards."