Pro-Life Activist Indicted for Planned Parenthood Undercover Videos Denies Wrongdoing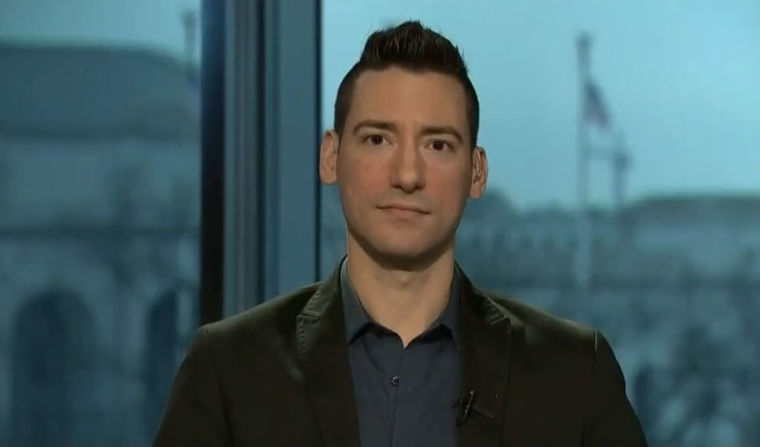 A pro-life activist who was indicted by a Texas grand jury for his undercover video operation against Planned Parenthood Federation of America released a statement denying any wrongdoing.
David Daleiden, the 27-year-old head of the pro-life group Center for Medical Progress, was indicted Monday along with another activist by a Harris County grand jury.
In a statement released on the CMP website on Monday, Daleiden said that the methods used by himself and his peers against Planned Parenthood were legal.
"The Center for Medical Progress uses the same undercover techniques that investigative journalists have used for decades in exercising our First Amendment rights to freedom of speech and of the press, and follows all applicable laws," stated Daleiden.
"Planned Parenthood still cannot deny the admissions from their leadership about fetal organ sales captured on video for all the world to see."
Last year, beginning in the summer, CMP released a series of undercover videos purporting to show Planned Parenthood engaging in illegal activities, notably the sale of aborted baby body parts.
CMP's footage caused much controversy, renewing the years-old effort at the state and federal level to remove governments funds from Planned Parenthood.
Planned Parenthood and its allies denied that they had engaged in any unlawful activities, arguing that the money they received for selling the aborted baby parts was a legal reimbursement for costs associated with procuring the body parts.
Eventually, the national organization announced that they would cease receiving compensation for aborted baby parts, a move that Daleiden and others argued proved Planned Parenthood's guilt.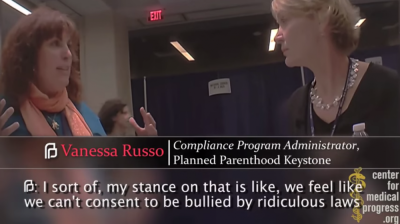 On Monday, a grand jury indicted Daleiden and 62-year-old Sandra Merritt on felony charges related to how they acquired the evidence for their undercover videos.
"The record-tampering charges accused Mr. Daleiden and Ms. Merritt of making and presenting fake California driver's licenses, with the intent to defraud, for their April meeting at Planned Parenthood in Houston," reported the New York Times.
"The fake IDs used by Mr. Daleiden and Ms. Merritt, images of which were included as exhibits in court documents, resemble California-issued licenses. Mr. Daleiden went by Robert Sarkis on his license, and Ms. Merritt used the name Susan Sarah Tennenbaum. Warrants were issued for each defendant with a bond amount of $10,000."
In addition to indciting Daleiden and Merritt, the grand jury also cleared Planned Parenthood Gulf Coast of breaking the law.
"It affirms 100% what we have said from the very beginning, and that is that Planned Parenthood follows local, state and federals laws and extremely high medical standards, and our first priority is patient care," stated PPGC spokesperson Rochelle Tafolla.
"These individuals broke the law and committed fraud in order to spread lies about Planned Parenthood and today they're going to be held accountable for breaking those laws."
For their part, pro-life activists have denounced the grand jury decision. For example, a petition was posted Monday at lifesitenews.com in support of Daleiden.
Directed towards Harris County District Attorney Devon Anderson, the petition has garnered over 25,000 signatories in less than 24 hours.
"I urge you to immediately drop these absurd charges against David and his associates, and to instead refocus your efforts on where they belong: on the inhuman practices of Planned Parenthood in utilizing the bodies of the babies they have killed to make a profit," reads the petition in part.