Pro-Life Groups Demand Twitter Stop Blocking Anti-Abortion Ad Campaigns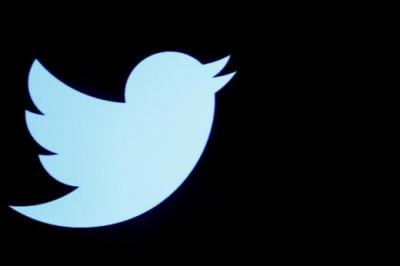 Pro-life groups Live Action and Susan B. Anthony List are urging Twitter to stop blocking life-affirming messaging that oppose abortion. Facebook, meanwhile, said it would have run such ads.
Twitter Inc. continues to block all advertising from Live Action and some advertising by SBA List, the two groups said in a statement.
Twitter had earlier blocked a political ad by Republican Rep. Marsha Blackburn in which she talked about her efforts "to stop the sale of body parts" by Planned Parenthood, the nation's largest abortion provider.
"Twitter was wrong to censor Rep. Blackburn's ads, and only did the right thing when they were subjected to media scrutiny," Live Action President Lila Rose said. "Twitter must now lift the ban on similar advertising from Live Action and SBA List. Twitter has significant power as a media channel to influence public opinion, and just as with Representative Blackburn, they have no business silencing the pro-life voice."
SBA List President Marjorie Dannenfelser pointed out that "the root issue" remains to be resolved.
"It took pressure and a great deal of negative publicity for Twitter to reverse this one decision (of censoring Rep. Blackburn's ads), Dannenfelser noted, calling the censorship of Live Action and SBA List "an apparent double standard when they simply tell the truth, horrific as it is, about Planned Parenthood's baby parts trafficking."
Dannenfelser continued, "If Planned Parenthood – the nation's largest abortion business, mired in scandal — is free to promote its agenda on this social media platform, pro-lifers should be equally free to expose the tremendous harm of that agenda to unborn children and their mothers."
In June, Twitter told Live Action to "delete all tweets related to: the group's undercover investigations; the Center for Medical Progress undercover investigations; images and videos of abortion procedures, including but not limited to late-term abortions; content related to defunding Planned Parenthood, including petitions; ultrasound images; and any links to sections of the Live Action website containing videos with any of the above content."
Rose told Fox News in June that the "bias is so blatant it's almost unbelievable."
The social media company's actions are indicative of an "epidemic" of the suppression of free speech happening at universities nationwide, Rose said.
"Life in the womb is precious, every life is precious, so we're not going to back down because Twitter is pushing back," she asserted, adding that the ideology that life in the womb does not matter and that women want abortion is "passing" from the scene.
SBA List ads blocked by Twitter have included a pro-life quote by Mother Teresa: "Abortion is profoundly anti-woman. Three quarters of its victims are women and children: Half the babies and all the mothers."
In an interview with Axios last week, Facebook COO Sheryl Sandberg said her company would have run Rep. Blackburn's ad. "When you cut off speech for one person, you cut off speech for other people."