Is Pro-Life Rhetoric Responsible for the Planned Parenthood Shooting?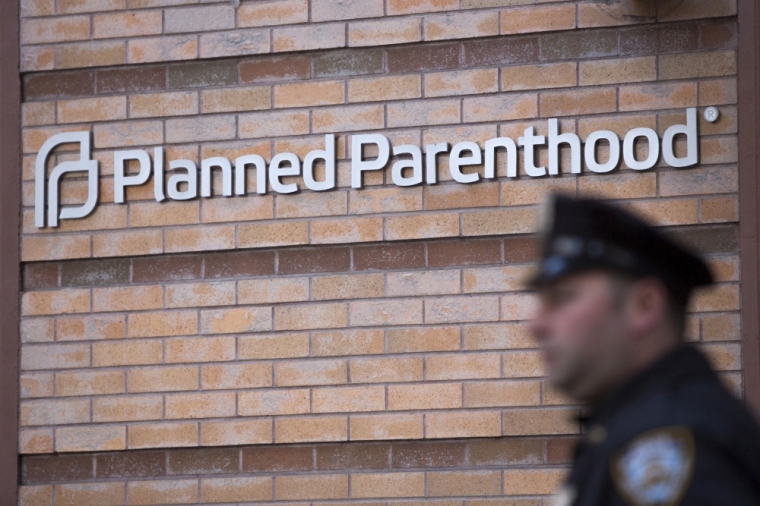 A member of the New York Police Department stands outside a Planned Parenthood clinic in the Manhattan borough of New York, November 28, 2015.
|
(Photo: Reuters/Andrew Kelly)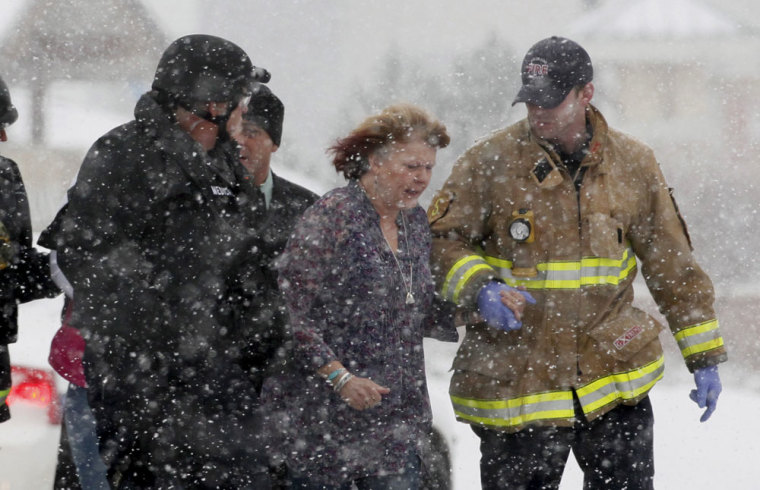 A woman is evacuated from a building where a shooter was suspected to be still holed up in Colorado Springs, November 27, 2015.
|
(Photo: Reuters/Rick Wilking)
View Photos
Planned Parenthood officials suggested that pro-life rhetoric influenced the recent shooting in Colorado.
In an interview with National Public Radio released Monday, Planned Parenthood President Cecile Richards spoke about recent Pro-Life rhetoric as a possible contributing factor to the shooting.
"We've been really careful to understand what the motivation is of this murderer and we are working very closely with law enforcement on that," said Richards.
"But clearly we're concerned as I think the rest of America about the increased sort of hateful rhetoric and harassment and intimidation of doctors and women who are both providing healthcare and getting healthcare."
While apparently reluctant to say pro-life activism directly caused the fatal mass shooting of last week, Richards did claim to NPR that in recent times "there has been an incredible escalation of harassment and intimidation against Planned Parenthood health centers."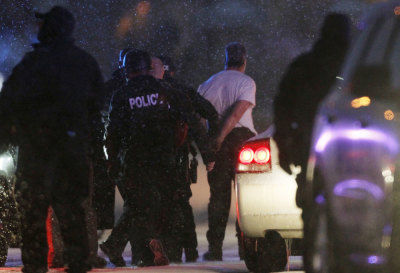 "I think it's important to recognize that words matter … when you use this kind of hateful rhetoric, whether you are a politician or whether you're in elected office, or whether you are an opposition group," said Richards.
"This kind of rhetoric towards doctors and women seeking healthcare has real impact and I think folks should think carefully about what they say."
Planned Parenthood Executive Vice President Dawn Laguens told CBS News that she and her organization had been concerned about pro-life rhetoric, especially from abortion clinic protestors and from recent months.
"Of course, we've been concerned that the climate, some of the hateful rhetoric of the last few months might be contributing to an additional amount of threats and violence," said Laguens.
"Thankfully, of course, in our 700 health centers across the country most of our millions of patients will never see a protestor, never encounter violence. But when it does happen, you have to look at the climate and wonder how that contributes."
Last Friday, 57-year-old Robert Lewis Dear committed a mass shooting at a Planned Parenthood clinic in Colorado, killing three and wounding nine others.
In actions denounced by leaders on both sides of the abortion debate, Dear had a six-hour standoff with law enforcement before finally surrendering to officials.
"Law enforcement officers found propane tanks in the area of Dear's car in the parking lot and believe he was trying to shoot them to cause an explosion," reported CNN.
"In the absence of an announced motive, public officials in Colorado and beyond are drawing their own conclusions about the attack."
Some pro-choice advocates have argued that pro-life efforts, like the Center for Medical Progress' series of undercover videos released against Planned Parenthood, influenced the shooter.
Others, including Ben Domenech of The Federalist, have denounced the attempted linkage as a broad generalization of a very large movement in America.
"For those who have been talking about moderate Muslims until they turn blue in the face, depicting the pro-life community as one giant radicalized group of Robert Lewis Dears is absurd," wrote Domenech.
"The pro-lifers praying and swaying and holding their placards are as responsible for this shooting as the Beatles were for Charles Manson's violence, and most people know it."
Republican presidential hopeful Carly Fiorina denounced the linkage between pro-life rhetoric and the shooting as a partisan tactic in a recent interview on Fox News Sunday.
"This is so typical of the left to immediately begin demonizing a messenger because they don't agree with the message," said Fiorina.
"The vast majority of Americans agree. What Planned Parenthood is doing is wrong and that's why the vast majority of Americans are prepared not only to defund Planned Parenthood but also to stop abortion."