Pro-life wins and losses of 2019; what's on the agenda in 2020?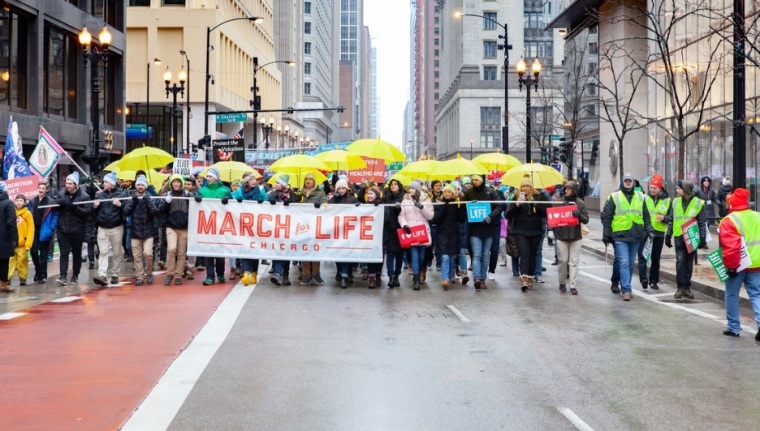 What's on the agenda for 2020?
Foster said AUL is working many states as many legislators are reaching out to the advocacy group for policy recommendations to defend life. 
"We are working with a lot of states on health and safety regulations, data and information so that we can achieve at least informed consent with ultrasound being a huge part of that," Foster said. "They are doing the ultrasounds already."
Foster herself had an abortion at the age of 19. As the leader of the national pro-life group, she says pushing for ultrasound informed consent laws is an issue that is close to her heart because of her own experiences. 
Foster believes she might have an 18-year-old [child] now if she was given the option to look at the ultrasound of her unborn baby before her abortion. 
"It is just so critical for women and their decision-making process," she said. "I want to make sure that women get all the information they need. If the abortion industry's mantra is to trust women and let women decide. It is appalling to me that they then go into statehouses … and say that an ultrasound law would decrease access and cause shame to women."
"That is the opposite of trusting women," she stressed. "It is saying that 'We are more concerned about our bottom line and getting you on that table and going through with the abortion and making sure we get to cash your check. That we are not going to trust you with the information that is critical for you to make an informed decision.'" 
Foster also stressed that the push for more late-term abortion bans will continue. 
"This is something states are pushing back on because when our federal elected officials aren't able to get it through, a lot of times at the state level, they can," she said. "That is something that we are fighting for." 
Foster asserted that needs are different for each state as far as parental consent laws are concerned. 
What about court cases in 2020?
Foster said there are dozens of cases coming up through the lower courts related to the abortion issue.
"It's hard to name any one of them because any of them could end up before the court in the next couple of years," she said. "They relate to so many different types of situations." 
Foster said many of the cases in the lower court could be impacted by the Supreme Court's ruling in June Medical Services.
"We think that really the case to watch for right now is June Medical Services," she said. "Then, we will see going forward from there what happens."
There was some debate among pro-life conservatives in 2020 about whether the Supreme Court is in position to overturn against Roe v. Wade. There is some fear that there aren't five justices who will overturn abortion-rights precedents set in the Supreme Court's 1973's ruling and its 1992 ruling in Casey v. Planned Parenthood. 
However, Foster is optimistic. 
"This is the right time for this case. We can't sit by while millions of lives are lost. Is this the case that will overturn Roe? I don't know. I think there is a very good chance it is not," she said. 
"We are not expecting this to be the case. But it is a chance for the court to revisit precedent and to take a look at what it's done. The Supreme Court has gotten things wrong before. We have seen it when it comes to Plessy v. Ferguson and Dred Scott and the doctrine of 'separate but equal.'"