Profane Clinton vs. Racist Trump: What's an African-American Evangelical to Do?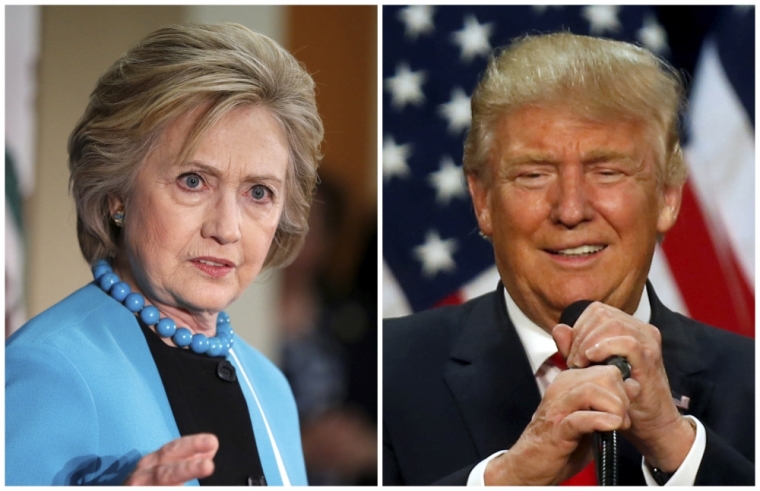 Donald Trump, the presumptive Republican nominee for President, was recently criticized for making racist comments about the judge, Gonzalo Curiel, hearing the Trump University fraud case and for referring to a member of his audience at a campaign rally as "my African American."
These were just some of the most recent comments from a candidate who is regularly labeled a racist and a misogynist by national news organizations.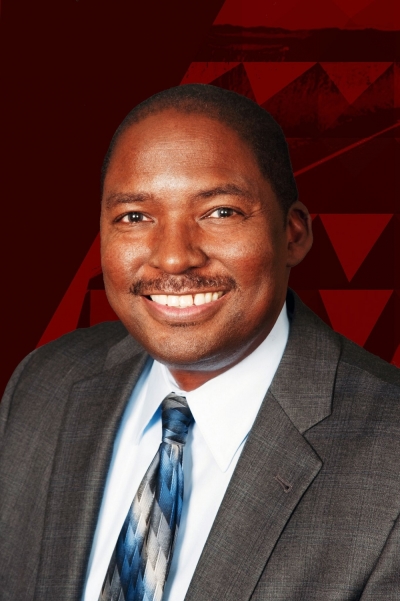 On the other hand, Hillary Clinton, the presumptive Democratic nominee for President, is viewed unfavorably by 81 percent of registered voters who identify themselves as evangelical Christians according to a survey by the Barna Group.
So, caught between a political party that does not represent my spiritual values as an evangelical Christian and a political party that, at best, tolerates racial stereotypes (I am not Donald Trump's African-American), who gets my vote in this presidential election and beyond given the current political landscape?
This is a topic of increasing conversation among my African American evangelical Christian friends and I don't think we are alone. I suspect many such conversations are taking place among African American evangelical Christians around the country.
This is our dilemma.
Do we vote as we traditionally do, for the Democratic Party candidate even as the Democratic Party takes views that sometimes run counter to our spiritual values?
There is a "joke" that I have come across in various forms over the years that compares conservatives and liberals . . . from a conservative perspective. One version contains the following example: "If a conservative is homosexual, he quietly leads his life. If a liberal is homosexual, he demands legislative respect."
The reference to "legislative respect" represents the concern among my African American evangelical Christian friends that our spiritual values will be compromised by legislation or that the expression of our spiritual values can be punished through legislation. The pursuit of such legislation, most often proposed by Democrats, is a concern shared by most evangelical Christians, including African American evangelical Christians.
Do we vote for the party that more closely represents our spiritual values, the Republican Party, even as its presumptive candidate for President insults us by ducking a question about the KKK by claiming to need more time to study the issue?
Another comparison in the above-referenced "joke" is — "If a black man or Hispanic are conservative, they see themselves as independently successful. Their liberal counterparts see them as victims in need of government protection."
Most African Americans will recognize the reference to "victims in need of government protection" as a more polite way of expressing the stereotype that "blacks" and "Hispanics" are "welfare queens." It highlights the concern by African Americans that Republican candidates still see us through the lens of negative stereotypes.
And these are just the black and white issues discussed in broad terms. A deeper and more nuanced discussion than that afforded by one opinion piece surfaces even more difficult dilemmas. Is the Democratic Party taking the African American vote for granted? Do Republican candidates practice what their evangelical Christian constituents preach?
So what's the answer to the dilemma?
My personal answer is "none of the above."
In 2012, my African American friends were aware, as I am, of the hard fought struggle to gain African Americans the right to vote and this persuaded me to cast a vote for president (which I did, for a third party candidate).
Not this time. Because my vote was bought at such a great price it must be earned; it will not be given away to the non-deserving.
Neither of the major party presidential candidates, if elected, will represent my spiritual views as an evangelical Christian, my ethnic and cultural values as an African-American, or my personal views developed from my upbringing and my experiences.
I will certainly continue to pray about how to cast my presidential ballot and I'm sure my friends will also continue to pray to our Heavenly Father for guidance. But if the 2012 presidential election is any indication, we will "hear" different answers (that's a topic for another time).
Greg Wallace is President of KG Ministries which carries a fresh vision of how the Church lives out God's call to disciple nations. It was formed to build new wineskin kingdom governments that are the supporting structures for advancing God's heart for revival, for reforming the church, and for advancing kingdom culture to every sphere of influence in society. Greg's latest book is "Transformation: the Power of Leading from Identity".