Professor at Christian College Protested by Campus Leftists for Critique of 'Totalitarian Diversity Cult'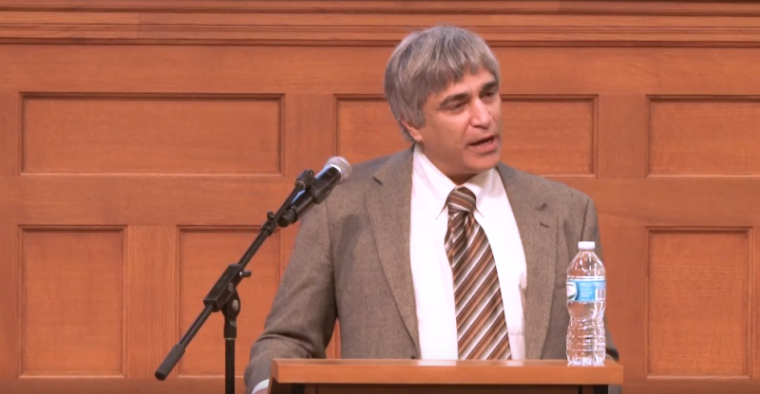 A college professor at a Catholic academic institution is coming under fire for writing an opinion piece where he argued that his school had bowed to the "totalitarian diversity cult."
Anthony Esolen, an English professor at the Rhode Island-based Providence College, wrote a column for Crisis Magazine in late September called, "My College Succumbed to the Totalitarian Diversity Cult." 
The "diversity cult" on his campus doesn't allow for a Catholic professor at an ostensibly Catholic college to defend the Catholic Church's views on sex and marriage, he complained. 
"In my now extensive experience, Catholic professors in Catholic colleges have been notably tolerant of the limitations of their secular colleagues," wrote Esolen.

"We make allowances all the time. We understand, though, that some of them—not all, but then it only takes a few—would silence us for good, if they had the power. They have made life hell for more than one of my friends. All, now, in the name of an undefined and perhaps undefinable diversity, to which you had damned well better give honor and glory."
Since the publication of that column, nearly 60 students protested his critique of Providence's diversity standards, demanding that the school denounce Esolen's views.
College President Reverend Brian J. Shanley eventually released an Oct. 21 open letter distancing himself from Esolen's arguments.
"[Esolen] is protected by academic freedom and freedom of speech. But it must be understood that he speaks only for himself," wrote Rev. Shanley.
"He certainly does not speak for me, my administration, and for many others at Providence College who understand and value diversity in a very different sense from him."
Shanley went on to note that while universities should be places where the meaning and purpose of "diversity" is debated, "we must also remember that words have an impact on those who hear or read them."
"When a professor questions the value of diversity, the impact on many students, faculty, and staff of color is to feel that their presence is not valued and that they are not welcome at Providence College," continued Shanley.
"I have heard from many students about the pain that this causes. When student activists are described as 'narcissists,' they understandably feel demeaned and dismissed. We need to be able to disagree with each other's ideas without attaching labels to them or imputing motives that we cannot know."
This is not the first time that Esolen has been critical of campus activism and the way in which the word "diversity" is defined by progressive campus climate.
In another column published by Crisis Magazine in February in response to a group of students who occupied Shanley's office for about 13 hours to demand that he implement increased anti-racism standards for the campus, Esolen argued that the student activists were acting like narcissists who were more interested in making the curriculum about themselves rather than engaging in actual diversity and learning about faraway cultures like pagan Sweden or Medieval England.
"I have no problem with professors who teach about any human matters, including present-day politics and our struggles to ensure that every person is treated with justice. I do have a problem when present-day politics usurp the bulk of the curriculum in the humanities," stated Esolen in February.
"In either case, don't talk to me about culture and diversity, unless you're willing to see them for what they are and where they are."
Not all reactions to Esolen's work have been negative. Hillsdale College selected Esolen to be their commencement ceremony speaker for May of 2017.
"He has faced liberal academics," said senior class President Jacob Thackston, as reported by the Hillsdale Collegian last week.
"For us to hear from someone who has faced that culture at the university level first hand will be valuable for us."