Project Veritas' Failed Sting Operation Busted By Washington Post; Conservatives Blast James O'Keefe, Donors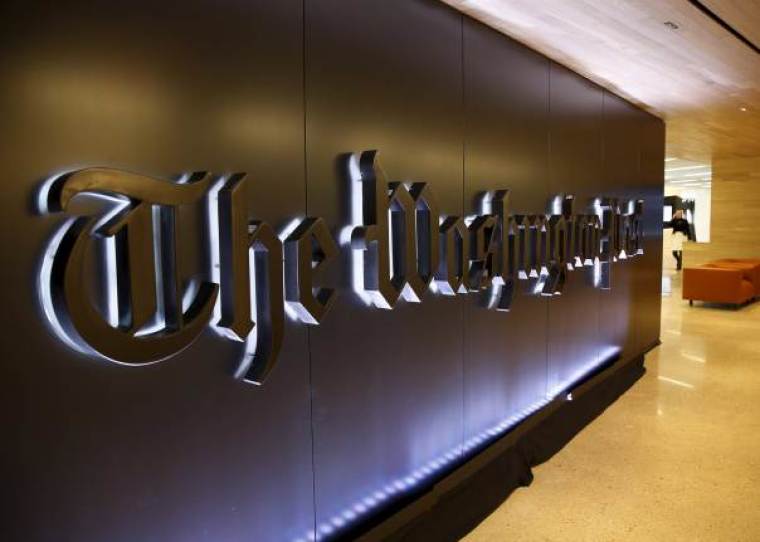 Conservative outfit Project Veritas has been busted for a failed sting operation wherein they lied to The Washington Post, making wild and false allegations of sexual misconduct against Alabama Senate candidate Roy Moore.
The Post reported Monday that a woman, Jaime Philips, approached them with a harrowing story describing how in 1992 she had a "secret" sexual relationship with Roy Moore and got pregnant when she was 15 years old which led to an abortion. She asked reporters repeatedly how her allegations might affect Moore's candidacy should they become public.
Yet the newspaper that first broke the story about several sexual predation claims against Judge Moore opted not to go forward with Phillips' story because it could not be substantiated. When Post journalists saw an online posting that caused them to wonder about her motivations and confronted her last Wednesday, Philips stressed that she was not conspiring with any groups that target the media.
She was seen on camera entering the Project Veritas office in Mamaroneck, New York, on Monday.
"[Project Veritas'] efforts illustrate the lengths to which activists have gone to try to discredit media outlets for reporting on allegations from multiple women that Moore pursued them when they were teenagers and he was in his early 30s," the Post reported Monday in a separate article explaining how they uncovered the deception.
"I am not doing an interview right now, so I'm not going to say a word," said James O'Keefe, who heads Project Veritas, upon being confronted shortly after Phillips had walked inside the office.
He refused to say whether or not Phillips was employed by Project Veritas or if he was working with the Moore campaign, former White House adviser and Moore supporter Steve Bannon, or Republican strategists.
O'Keefe's group is currently releasing videos in a series called "American Pravda" where they interview Washington Post staff undercover and allege journalistic bias.
Noted conservatives are praising the newspaper they sometimes criticize and expressing frustration with O'Keefe and those who support him financially.
Brent Bozell, president of the Media Research Center, an organization whose central focus is exposing left-wing media bias, praised The Washington Post, tweeting Tuesday afternoon: "Regarding WaPo/O'Keefe incident, this was entrapment, & the kind of 'gotcha' stunt that should be condemned. If a liberal did this to a conservative outlet, we'd be outraged. Once again, O'Keefe is grandstanding & hurting the conservative movement. I'm glad the Post outed him."
"O'Keefe's story was a fabrication to create a scandal," he said in a subsequent tweet.
"That's slanderous. The day conservatives endorse these tactics, we've lost all moral standing."
When The Washington Post followed up with Phillips about inconsistencies in her story, they presented her a GoFundMe post one of their researchers had found with Jaime Phillips' name on it. The fundraising post requested money for relocation expenses to move to New York for a job in conservative media. Philips lied and said that the job never materialized and that the conservative outlet she had interviewed for was the Daily Caller. The Daily Caller told the Post they had never interviewed her. 
Peter Hasson, a reporter with The Daily Caller, tweeted Tuesday: "James O'Keefe is damaging to conservative journalism."
Writing in the Daily Beast Tuesday, conservative columnist Matt Lewis observed that a misconception exists about conservative donors, who are thought to have qualities they do not possess.
"For example, we assume that ridiculously rich people are generally serious businessmen who are sophisticated and strategic. We believe they attend those fabled Georgetown cocktail parties. In reality, [conservative donors] are much closer to being like the conservative base than the GOP establishment."
That base is prone to buy into conspiracy theories and fall for the idea that "some fresh-faced young person is going to upend the tables of the money-changers."
"Rather than supporting young conservatives who have a steady working-class temperament, they fawn over eccentric young dreamers with delusions of grandeur," Lewis said.