The race to challenge Trump: Which Democrats are leading in the new year?
Important first races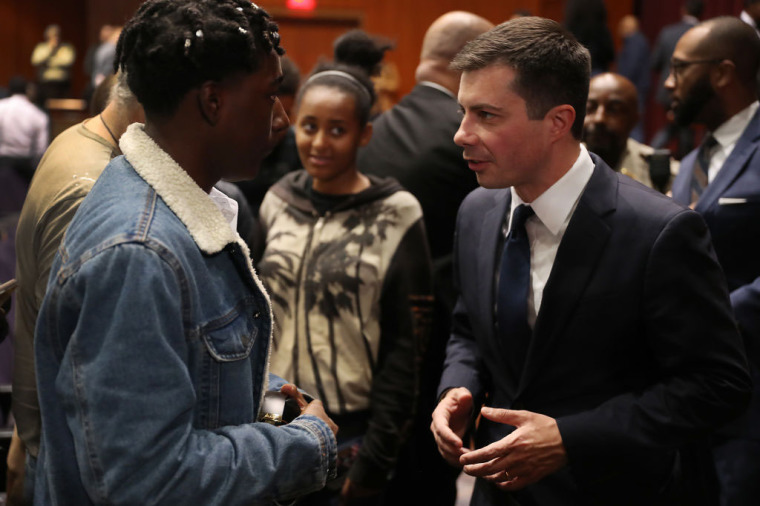 According to polling analyses by RealClearPolitics that were accessed Thursday, Biden and Warren have both experienced declines among the important first races.
In Iowa, the first state caucus, Buttigieg leads with 22 percent, followed by Sanders with 20 percent, Biden with 18.8 percent, Warren with 16 percent, and Sen. Amy Klobuchar of Minnesota with 6.3 percent.
This was a drop for Warren, who at one point in November was leading in Iowa with 20 percent. Biden himself once led in Iowa polling and at one point last October was in second place.
In New Hampshire, the first primary race, Sanders leads with 19 percent, followed by Buttigieg with 17.7 percent, Biden with 14.3 percent, Warren with 13.3 percent, and Rep. Tulsi Gabbard of Hawaii with 5.7 percent.
At one point last November, Biden and Warren were both in the lead in New Hampshire, tying for first with 19.7 percent.
In South Carolina, the first primary in the South, Biden still maintains the strong lead in the polls he has had over the past year, coming in first with 35 percent.
In a distant second in South Carolina is Warren with 16.3 percent, then Sanders with 15.3 percent, Buttigieg with 7.7 percent, and environmental activist Tom Steyer with 4 percent.