Rachel Held Evans in medically-induced coma; Beth Moore, Kay Warren ask for prayers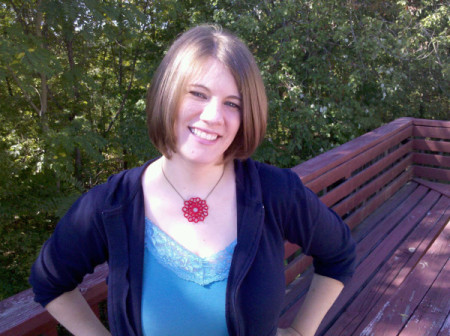 Update Appended
Christian leaders from across the political spectrum have offered their prayers for 37-year-old New York Times bestselling progressive Christian writer Rachel Held Evans after she was placed in a medically induced coma last week.
Evans's husband, Daniel, took to her blog on Friday to confirm tweets of prayer and concern on social media and stated that Evans was admitted to an intensive care unit.
"During treatment for an infection Rachel began exhibiting unexpected symptoms," Daniel Evans wrote. "Doctors found that her brain was experiencing constant seizures. She is currently in the ICU. She is in a medically induced coma while the doctors work to determine the cause and solution."
Evans has authored a number of books and regularly blogs about her faith and opines on various social issues. She grew up as an evangelical but has since joined an Episcopal Church.
Evans tweeted April 14 that she was in the hospital because of complications from the flu, a urinary tract infection and an allergic reaction to antibiotics.
On Thursday, Sarah Bessey, a feminist Christian author and friend of Evans, tweeted that Evans was having a hard time and asked for prayers. On Friday afternoon, Bessey and reporter Jeff Chu called for an hour of prayer to "lift up prayers of thanksgiving and intercession, strength and healing."
No update has been provided on Evans condition since Daniel Evan's post on Friday. The family has asked for privacy and will provide an update when able to do so, according to Bessey.
In the past, Evans has drawn the ire of conservative Christians and the support of more left-leaning believers with some of her views on hot topic issues like sexuality and abortion. She drew much criticism from the right, for instance, in 2016 when she suggested that pro-lifers would be better off voting for Democrat Hillary Clinton in the 2016 presidential election.
No matter the political persuasion, Christian leaders have rallied prayers to support Evans.
"@rachelheldevans and I are, as you know, theological opposites, and we've debated each other on all kinds of stuff over the years. She needs our prayers right now," tweeted Russell Moore, president of the Southern Baptist Convention's Ethics and Religious Liberty Commission. "Conservatives, progressives, centrists, everybody: let's pray for RHE."
Evangelical writer Jen Hatmaker, who made headlines in 2015 for voicing support for the legality of same-sex marriage, expressed her wishes of healing.
"There is a very small handful of people who have been my friend at every single stage of my public life," Hatmaker wrote in a tweet. "I have some 'before,' some 'after.' @rachelheldevans has been a true & loyal friend since the 1st day I met her. Her witness is real. Praying for my dear sister. #PrayforRHE"
Bible teacher Beth Moore, founder of Living Proof Ministries in Texas, responded to Hatmaker's post.
"Standing with you in prayer, Jen. In for as long as it takes," Moore tweeted.
Kay Warren, the co-founder of Saddleback Church and wife of its pastor, Rick Warren, asked her 52,000 followers to "pray with a passion" for Evans.
"Jesus, we run to you, our Help and our Healer, on behalf of Rachel," Warren tweeted. "In your mercy, please return our sister to us."
Evans is the author of A Year of Biblical Womanhood. She wrote the book after spending a  year trying to follow the Bible's instructions for women as literally as possible. The book was a New York Times bestselling non-fiction e-book in 2012.
She also authored Searching for Sunday and Faith Unraveled and Inspired.
Update: April 22, 2019. 
After publication, Evans' husband posted another update stating, "Rachel is still in a medically induced coma. Drs are working to balance her treatment in an attempt to avoid negative effects of the constant seizures but also avoid possible negative effects of any medications used to sedate her and control them." A GoFundMe site was also started by Bessey, which you can access here.