Raising Good Kids in a Crazy World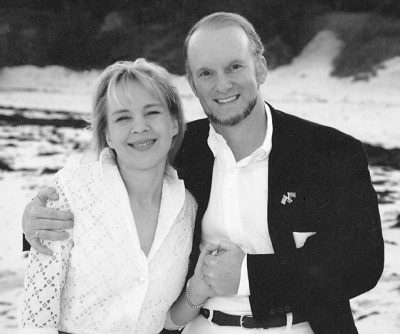 "Mom Says/Dad Says," an exclusive Christian parental advice column by Gregory Slayton, former U.S. Ambassador to Bermuda and author of the best-selling book Be a Better Dad Today: Ten Tools Every Father Needs, and his wife, Marina Slayton, author of the new book Be The Best Mom You Can Be. The Slaytons have been featured on Fox and Friends, Focus on the Family Radio and numerous other media outlets. They donate 100% of their royalties from parenting books to fatherhood and family nonprofits.
Senators John McCain and Joe Lieberman, Governors Jeb Bush and Sam Brownback and Pastors Tim Keller and Luis Palau, among others, have endorsed the Slaytons. In their exclusive series for The Christian Post, both Marina and Gregory will answer thoughtful Christian parents seeking to raise their children up in the goodness of the Gospel and the Glory of God. If you would like to have Marina and Gregory answer your questions, please contact them via momsaysdadsays@christianpost.com.
Parents Question: It seems to us that the world is getting crazier. From weekly terrorist attacks to a rapid rise in teen suicides to a Presidential candidate who uses profanity on a daily basis … it seems like things are spinning out of control in some ways. How can we help raise up our children to be kind, caring, responsible adults in this crazy era?
Mom Says: We agree with you: the world is getting crazier. In fact we believe that this may be the toughest era in modern history to be good parents. The negative influences on our children are at all-time highs, and the positive influences are perhaps at all-time lows. One indicator of this is the explosion in the teen suicide rate over the past 30 years. And this is not just a US problem. This is a global disaster — it is affecting virtually every country. So what can we as parents do to help our children grow up strong, healthy and wise?
We believe there are three key factors to this issue. But we must also admit that when they are grown up each of our children must make their own decisions. Sometimes kids choose self-destructive paths despite their parents best efforts. So all we can do as parents is to do our very best in these areas:
1. Love our kids fiercely. Yes, we must show our children every single day that we love them. And we must show them in ways that they understand. Hugs, verbal affirmation, appropriate gifts on birthdays and holidays, warm praise whenever they do something good … these are all good ways to show love. But each child is different. Each child has his/her own "Love Language" We must be students of our children, to learn their love language and to use it. That is the best way to be sure our kids feel and know that we truly love them.
2. Set a good example: the old saying tells us "More is caught than is taught." And that is certainly true. We must set a good example for our kids, including apologizing quickly and sincerely when we do something wrong. The way we treat our spouse, the way we treat others, the way we treat our kids … all of that will have a big impact on the way our children grow up to treat others. And be sure to set a good example on the spiritual front as well. Make sure to pray for and with your kids. Help them learn to read the Bible by themselves — and with you. Go to church together as a family. Serve those less fortunate than yourself together (maybe helping a homeless shelter or a soup kitchen). Our children are always watching us … let's be sure what they see is good.
3. Be sure your kids have good friends…and you have good friends. "Bad friends trump good intentions" is another great old saying. It is 100% true, especially for teenagers. We have moved two of our kids to new schools to get them away from some very negative friendships. That is how important this is. It is also important that we have good friends ourselves. It's important to have a mentor or two who can help us when things get tough at home. And we all need some good friends who loves us and our whole family; friends we can share our joys and sorrows with over the journey of life.
These ideas are not new. But they are super important. Put them into practice, consistently over time, and you will dramatically increase the probability that your children grow up to be mature, loving, healthy and responsible adults … even in this increasingly crazy world.
Dad Says: I just have one thing to add: NEVER GIVE UP. Kids can be frustrating. Sometimes we might even be tempted to give up on a particular child who is causing us great pain. Or maybe we begin to favor one child over another. Both of these are big mistakes. Because if we give up the battle, the war is over. As the leaders of our family we are called to serve our children no matter what.
Service means many things, including appropriate discipline when necessary. Especially as Fathers we must ensure that our children know that their actions have consequences. Good actions have good consequences. That is why we need to look for things our kids do right … and praise or reward them. But we also must ensure that when our kids do something wrong, that they face the discipline they need. This takes time and energy. Sometimes after a hard day we might just want to watch TV and relax. But we cannot give up the fight for our children's future. We cannot leave the discipline to Mom or the teacher or the grandparents. That does not work.
Ten parts love and one part discipline … that is the recipe for good character as an adult. As my dear friend Senator John McCain always says "Character Determines Destiny" That is exactly right. Let's do everything we can to love and discipline our kids to help them develop the good character they need. That will give them the best chance possible to fulfil their destiny.
Onward and Upward!!