Ralph Reed Says North Carolina's Atty General Is Standing Against 61 Percent of Voters Who Support Ban on Gay Marriage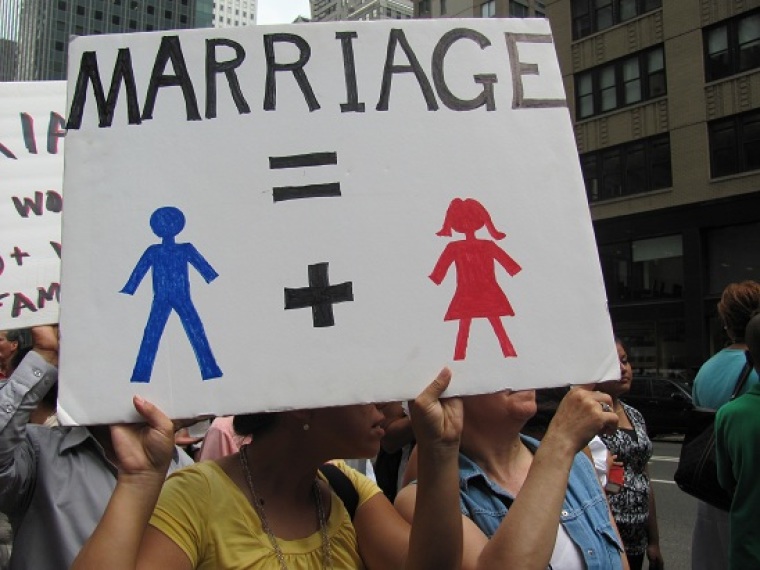 Faith & Freedom Coalition Chairman Ralph Reed said Tuesday that North Carolina Attorney General Roy Cooper's decision to not defend the state's voter-approved constitutional amendment defining marriage as between one man and one woman violates his fiduciary responsibilities to the state's residents.
Cooper held a news conference Monday to announce that following the Fourth U.S. Circuit Court of Appeal's ruling that Virginia's same-sex marriage ban is unconstitutional, he would no longer defend against lawsuits seeking to overturn North Carolina's constitutional amendment banning same-sex marriage that was approved by a majority of voters in 2012.
"North Carolina Attorney General Roy Cooper's announcement that he no longer feels bound by the oath of his office to defend his state's marriage statute violates his solemn obligation to protect and defend the constitution and the laws of the state," Reed said in a statement shared with The Christian Post.
"The people of North Carolina spoke on this matter in 2012 when an overwhelming 61 percent voted to define marriage as the union between a man and a woman," Reed added. "As the highest legal officer of the state, Cooper has a fiduciary responsibility to the people of North Carolina to represent and defend them in court against all legal challenges."
Reed further asserts that Cooper "is simply wrong" in his belief that the Fourth Circuit's ruling on Virginia's marriage law "renders his oath of office inoperable."
During Monday's news conference, however, Cooper said he made the decision to no longer defend the state's same-sex marriage ban following the court's ruling against Virginia's law, because the Fourth Circuit also has jurisdiction over federal courts in North Carolina.
"There are four cases in North Carolina challenging our state's marriage law, which is similar to Virginia's," Cooper noted. "Our attorneys have vigorously defended North Carolina's marriage law, which is their job. But today we know our law will almost surely be overturned."
"Simply put: it's time to stop making arguments we will lose," he continued, "and instead, move forward knowing that the ultimate resolution will likely come from the United States Supreme Court."
Cooper explained that Monday's Fourth Circuit ruling against Virginia's ban on same-sex marriage will have no impact on North Carolina, because no judge, as of yet, has ruled on North Carolina's law.
"However, it does predict that our law will be struck down. … We expect the plaintiffs challenging North Carolina's marriage law, in one or more of the four pending cases, will probably ask North Carolina federal judges to start proceedings. Three of those cases are currently stayed, and in one case there's a motion pending," Cooper explained.
"If any of these judges agrees to begin proceedings, we believe that the judge will be bound by Monday's Fourth Circuit opinion. And we believe that that judge will be bound to find North Carolina's marriage law unconstitutional," he said.
"Now, if a judge gets to that point and makes that ruling, they will not likely be given immediate effect, because of the likelihood that the Fourth Circuit decision will probably be stayed; and because the judges in North Carolina will likely stay their own decisions."
Cooper emphasized that he doesn't expect that North Carolina will recognize same-sex marriages from outside the state nor validate same-sex marriages in the state until the Supreme Court either turns down the case on appeal or decides the issue.
Either way, Reed said his organization is working to ensure that registered voters in North Carolina don't forget Cooper's announcement that he will no longer defend the state's marriage law in court.