Ray Comfort's 'The Atheist Delusion' Film Receives Science Film Festival Nomination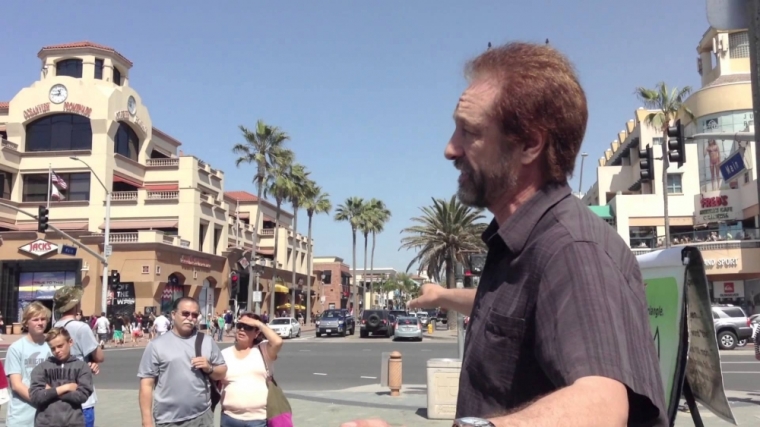 Evangelist Ray Comfort's "The Atheist Delusion" documentary, released last year with the aim to "destroy atheism with one scientific question," has been nominated for an award at the Raw Science Film Festival.
The festival, which "honors films on science and technology worldwide," has several distinguished jurists, including past Oscar winners and MIT Board of Governors members.
"We are so honored to have this film officially recognized by such an important film festival," Comfort said in a statement on Monday.
"To be recognized for our scientific approach and proofs of what is normally dismissed as simple religion is humbling. In the argument of religion versus science, we hope to show people that it's not either/or, but that science supports the existence of the Creator, and our creator is the very author of science."
"The Atheist Delusion" features Comfort speaking with various secular people and challenges their beliefs with passages from the Bible about the universe that have since been scientifically proven to be true thousands of years later.
Comfort admitted when the movie was released that not all atheists will change their minds based on his efforts, but "countless others, tempted to believe the ridiculous lie of atheism, are open-minded, and will be convinced by seeing the irrefutable proof for the existence of God."
Some, such as Hemant Mehta of The Friendly Atheist blog, who has interviewed Comfort in the past, have sought to discredit the Raw Science Film Festival, pointing to past winners who have said they did not receive prize money or much recognition.
"So it's a festival that damn near anyone can be nominated for as long as you fill out the entry form and one where even the winners aren't entirely thrilled. So much for it being an honor even to be nominated," Mehta argued.
Mehta also insisted that there was "nothing scientific" about the movie.
"The relevant portion of the film involves Ray asking his subjects how DNA was created from scratch. Because they, like scientists, can't answer it in perfect detail, Ray jumps to the conclusion that God must be real. It's ignorance leading to 'Intelligent Design' somehow leading to acceptance of the Bible as a whole," Mehta further argued.
"The Atheist Delusion" received a very low score on film-ratings website IMDB when it was released last year, though in October Comfort accused atheists of purposefully down-rating his movie in order to drive away others from seeing it.
"They have done this with most of our productions, but this one is going to be a real target because it disproves atheism with one scientific question," the evangelist said at the time.
"They are worried that people will watch it and realize the insane nature of atheism," he added. "Watch the atheists swarm in like a bunch of nasty bees, to try and pull it down."