R&B Group Xscape Sing Christian Hymn 'Give Me a Clean Heart' During Reunion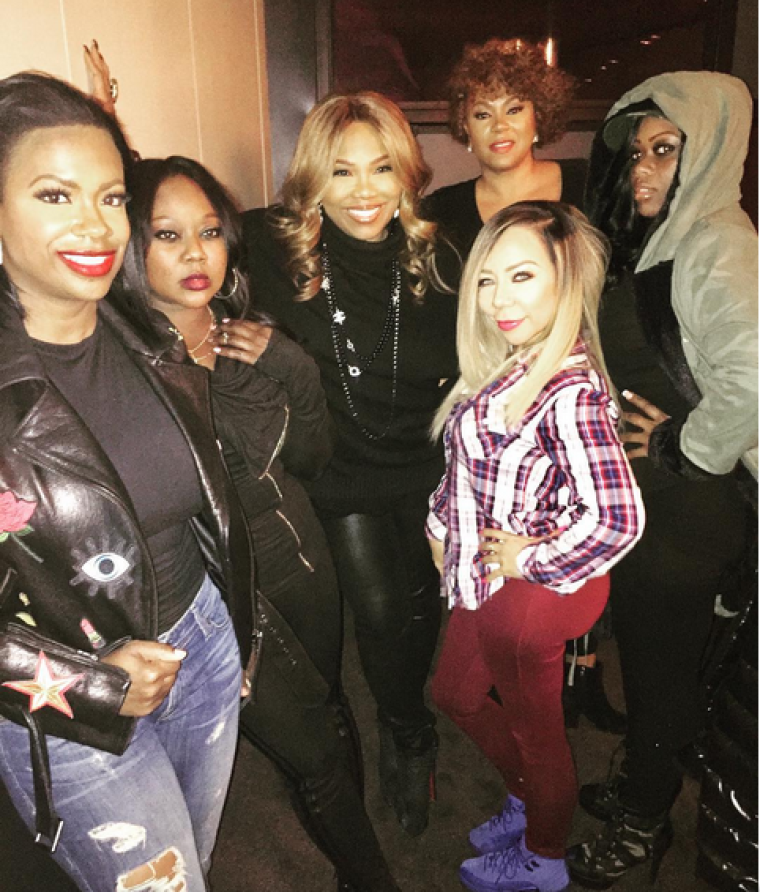 The famed '90s R&B quartet Xscape reunited after 18 years to sing the Christian hymn, "Give Me a Clean Heart."
Kandi Burruss, Tameka "Tiny" Harris, LaTocha Scott and Tamika Scott announced last month that they were reuniting after nearly 20 years apart. In a video posted on Tamika's Instagram page, three of the group's members are seen harmonizing to the Christian song.
Burruss, the Grammy Award-winning singer-songwriter who has found solo success and stars on the Bravo reality TV series "The Real Housewives of Atlanta" led the worship while the Scott sisters harmonized on the background vocals.
"Give me a clean heart/ give me a clean/ give me a clean heart and I'll follow thee," the three women sang.
In the caption of the video, Tamika revealed that the performance was unrehearsed.
"Thought we'd give it a try since It's been over 18 years when we sang together. OK @iamlatocha @kandi we still got it [girls]," she wrote. "All praise belong to God! #Xscape #uncut #raw #realtalent #unstoppable."
During an interview on Bravo earlier this month, Burruss spoke about the group's decision to reunite after nearly 20 years.
"It's so funny because all the time people ask us, 'When are y'all gonna come back?' And it's been a lot that's happened over the years," she said. "But I'm not even gonna lie to you, watching The New Edition story it definitely made me sit and think about our legacy as a group. And, you know, we actually decided to have a real conversation and really talk."
During an interview with The Christian Post in 2013, Burress spoke about collaborating with Bishop Marvin Sapp on the song "Stay Prayed Up."
"The things that I've been through in the last few years is pretty much what I've been speaking on in the song. I get so many people who watch the show and they know that when I first came on the show my ex-fiancé had passed that same year, and it was just really hard going through all of the things that I was going through off camera, but still having to keep a smile on my face every day and keep pushing through," Burruss told CP.
"People would come up to me all of the time asking me, 'Well, how are you able to just keep doing what you're doing, being a mom and doing all of these things and still just be happy keep smiling like nothing is going on?' I was praying every day 'God please let me get through this.' I just felt the need. I wanted to share that with people, what it is that I do to help me keep going on every day."