8 Reactions to Trump Recognizing Jerusalem as Israel's Capital: From Biblical Prophecy to 'Day of Rage'
1. Hamas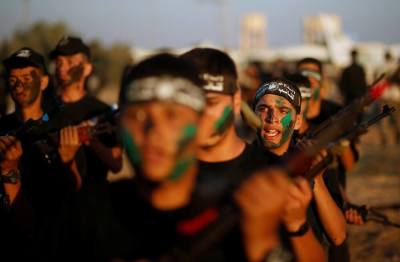 Palestinian militant group Hamas has called for its supporters to protest against the move, declaring that Trump has crossed a "red line."
"We call on the people of Palestine to declare 'rage day' on Friday against Israel, denying the U.S. plan to move its embassy from Tel Aviv to Jerusalem and to recognize Jerusalem as Israel's capital," a statement from the group said, as reported by Fox News.
"The youth and the Palestinian resistance in the West Bank need to respond with all means available to the U.S. decision that harms our Jerusalem. Jerusalem is a red line and the resistance will not allow any desecration of it," then statement added.
Senior Hamas chief Ismail Haniyeh further called on Palestinians to resist efforts to "Judaize" Jerusalem, while Hamas' English social media accounts called on demonstrations before U.S. and Israeli embassies.