8 Reactions to Trump Recognizing Jerusalem as Israel's Capital: From Biblical Prophecy to 'Day of Rage'
2. Mike Huckabee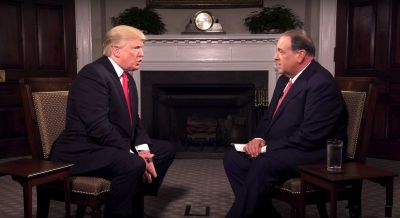 Former Southern Baptist minister and former Arkansas governor Mike Huckabee, a strong supporter of Israel, told Fox News that America is "finally doing something that we should've done a long time ago ... and that is to recognize that Jerusalem has been the capital of only one people over the past 4,000 years."
Huckabee argued that Jerusalem rightfully belongs to Israel, positioning that Palestinians did not come into being until 1962, when former leader Yasser Arafat took that name, which previously had applied to Jews.
"This is where the Jewish state should have its undisputed capital," he said of Jerusalem, calling it its "historic, indigenous land, and it's the right thing to do."
He praised Trump for upholding his promise, noting that U.S. presidents have been making but failing to keep their word on the issue for over 20 years.