8 Reactions to Trump Recognizing Jerusalem as Israel's Capital: From Biblical Prophecy to 'Day of Rage'
3. Muslim World Leaders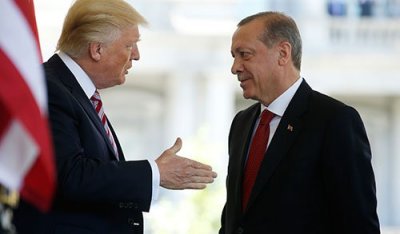 The Islamic governments of Turkey, Jordan, Iran, and Syria were among many to condemn Trump's announcement.
Turkish President Recep Tayyip Erdogan said that the move could ignite a "fire" in the Middle East, leading to a "great disaster."
Jordan's King Abdullah called for joint efforts to "deal with the ramifications of this decision and to counter any action that undermines the Palestinian people's aspirations for their own independent state, with East Jerusalem as its capital," BBC News reported.
Iranian Supreme Leader Ayatollah Ali Khamenei stated: "It is out of despair and debility that they want to declare Jerusalem as capital of the Zionist regime [Israel]. On the issue of Palestine, their hands are tied and they can't achieve their goals."
The government of Syrian President Bashar al-Assad warned on Wednesday that there will be "dangerous consequences" of Trump's plan, and said that the U.S. has revealed its "contempt for international law."