8 Reactions to Trump Recognizing Jerusalem as Israel's Capital: From Biblical Prophecy to 'Day of Rage'
4. Pope Francis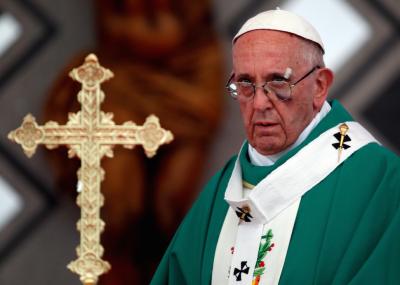 Vatican leader Pope Francis seemingly cautioned against the decision to recognize Jerusalem as Israel's capital, arguing that there needs to be broader international agreement.
"My thought now goes to Jerusalem. In this regard, I cannot ignore my deep concern for the situation that has been created in recent days," Francis said on Wednesday, as reported by Catholic News Agency.
The pope issued a "heartfelt appeal" to the international community to ensure that "everyone is committed to respecting the status quo of the city, in accordance with the relevant Resolutions of the United Nations."
The U.N. has argued that East Jerusalem is occupied Palestinian territory, and that the city should become the capital of both Israel and Palestine.