8 Reactions to Trump Recognizing Jerusalem as Israel's Capital: From Biblical Prophecy to 'Day of Rage'
7. Paula White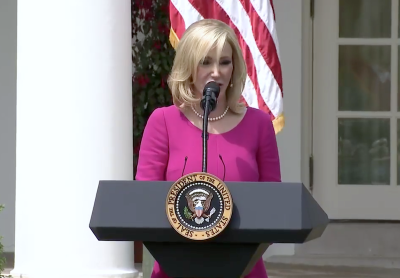 Paula White, senior pastor of New Destiny Christian Center, Apopka, Fla., and head of Trump's evangelical advisory board, argued that evangelicals are "ecstatic" about Trump's decision. 
"Promise made. Promise kept. Once again, President Trump has shown the world what I have always known — he is a leader who is willing to do what is right however loud the voices are of the skeptics and the critics. Evangelicals are ecstatic, for Israel is to us a sacred place and the Jewish people are our dearest friends," she said in a statement sent to The Christian Post. 
"The Jewish people," she continued, "have dedicated themselves to Jerusalem over millennia, taken pride in it, defended it with blood and treasure, and today we rejoice with them as our president has done the sensible thing — he has let the State of Israel choose for itself its own capital.
"Christians, the world over, are not surprised and we call the world to pray for the peace of Jerusalem — God's chosen city for God's chosen people."