8 Reactions to Trump Recognizing Jerusalem as Israel's Capital: From Biblical Prophecy to 'Day of Rage'
8. Greg Laurie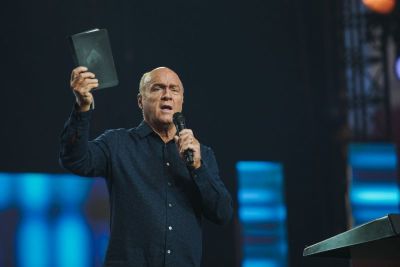 Greg Laurie, senior pastor of Harvest Christian Fellowship, Riverside, Calif., argued that the founding of modern Israel was a fulfillment of biblical prophecy and Jerusalem is Israel's "eternal capital." 
In a statement sent to The Christian Post, he said: 
"Jerusalem is the nerve center of the world geographically.
"Jerusalem is the salvation center of the world spiritually.
"Jerusalem is the glory center of the world ultimately.
"Jerusalem is the city of the past, the present and the future.
"This city was the capital of Israel under King David. David's son Solomon built the first temple, and the Shekinah glory came.
"Jesus taught, was crucified and was resurrected there.
"When the Jews formed a nation on May 14, 1948, it was a modern-day miracle. And — to Christians — it was a day of fulfilled prophecy. Never has a nation been able to maintain its national identity after being scattered for hundreds of years — until Israel!
"God even uses Jerusalem as a picture of what we will see in Heaven in the 'New Jerusalem.'
"We are commanded in Scripture to 'pray for the peace of Jerusalem.' God says of the Jewish people, and in effect, the nation Israel, 'Whoever touches you touches the apple of his eye' (Zechariah 2:8 NLT).
"That's why we stand with the Jewish people and the nation Israel. We bless them and thank God for them.
"Jerusalem is their eternal capital.
"All of these are reasons why I am grateful for the U.S. administration's decision to recognize Jerusalem as Israel's capital."