Refugee Asylum Seeker Forced 10-Y-O Girl to Watch Porn Before Raping Her at Swedish Camp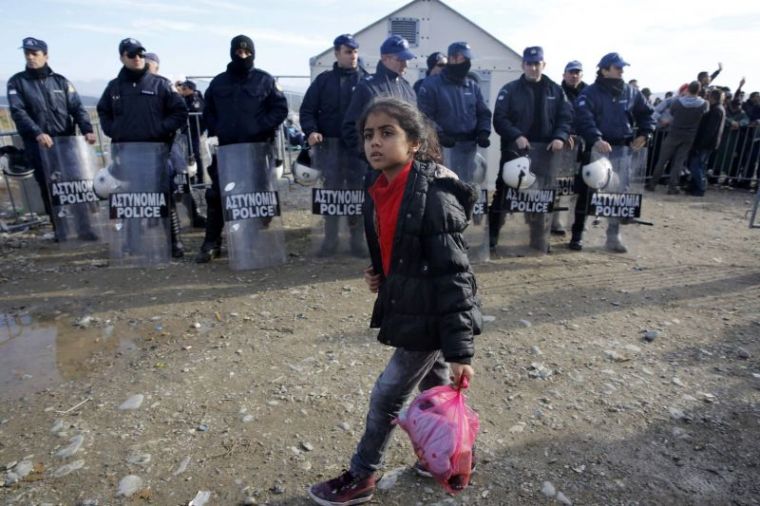 A 45-year-old asylum seeker is asking the Swedish government not to deport him back to Iraq, despite his criminal conviction for forcing a 10-year-old girl to watch pornographic films before raping her at a refugee camp.
Breitbart News reported on Wednesday that Ahmed, the only name provided for the rapist, assaulted the girl on a number occasions from July to September 2016 at the camp in Tjörn.
Ahmed was also convicted in February of having raped another woman at the camp on 20 different occasions, and was sentenced to six years in prison, along with deportation back to Iraq.
The woman Ahmed raped is the girl's aunt from Iraq, but she married him in order to protect her family's honor. The asylum seeker continued to abuse the aunt, and raped her 10-year-old niece, with DNA evidence and testimony from the young girl leading to his prosecution.
The Swedish-language Fria Tider news site said on Tuesday that Ahmed is pleading with the Swedish court not to deport him back to Iraq, however, with the appeal ongoing.
Women and children have faced mass rape and abuse at a number of refugee camps in Europe, with The Guardian reporting in February of several similar attacks inside the Dunkirk refugee camp in Northern France.
Volunteers, medics, refugees and other officials inside the camp, which holds up to 2,000 people, said the site has "inadequate security and atrocious living conditions."
Accounts noted that women and children have repeatedly been forced by traffickers to have sex  in return for provisions and an offer of passage to the U.K.
"Sexual assault, violence and rape are all far too common. Minors are assaulted and women are raped and forced to pay for smuggling with their bodies," a volunteer coordinator said at the time.
"Although the showers are meant to be locked at night, particularly dangerous individuals in the camp have keys and are able to take the women to the showers in the night to force themselves on them. This has happened to women I know very well."
Horrific attacks have been reported at German refugee camps as well. German newspaper BILD reported earlier this month that police were investigating a case in which a 7-year-old girl was raped by a group of attackers at the Central Initial Reception Center (ZEA) for refugees in the Hamburg.
Five Arab men have been arrested in the wake of the assault, Daily Star said.
"We have initiated a case against five persons," Public prosecutor Nana Frombach commented.
"There had been no urgent need for action. The investigation will continue."
The Refugee Rights Data Project said in January that "it is entirely unacceptable that Europe is failing to provide adequate protection and meet minimum standards for vulnerable women and girls."