Religious Freedom Restoration Act Under Increasing Attack Since Hobby Lobby Decision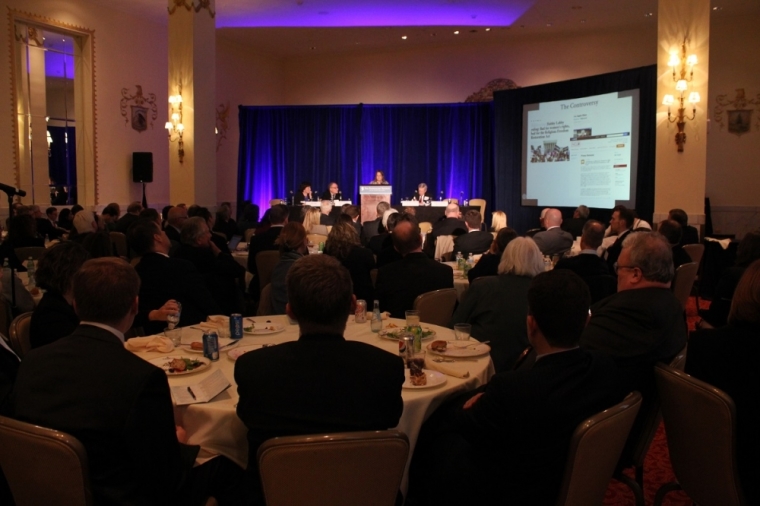 WASHINGTON — The Religious Freedom Restoration Act is under increasing attack since the U.S. Supreme Court'sHobby Lobby decision that granted "closely-held" businesses an exemption from the birth control mandate, religious freedom lawyers claimed at the Federalist Society's annual National Lawyers Convention.
In response to the Hobby Lobby case and possible religious exemption cases citing it, there may come a "softening" of the decision by judges over the coming years, explained members of a panel event on Thursday on the topic of religious liberty.
Kim Colby, senior counsel at the Christian Legal Society, said to those gathered that since the Supreme Court's decision in Burwell v. Hobby Lobby, Inc., efforts to undermine religious exemptions have increased.
"Throughout 2014 we've watched attacks on RFRA and on religious liberty itself gain new intensity," stated Colby, "in the Spring, state RFRAs were vilified in Arizona, Georgia, and Mississippi" over efforts to exempt businesses from having to patron gay weddings if their owners hold religious objections to the practice.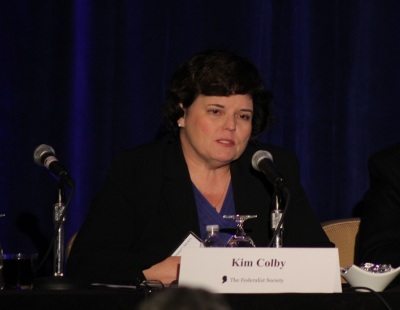 Colby noted that "at the federal level" the Senate considered legislation meant to compel Hobby Lobby to cover all forms of contraception, including those thought to be abortion-inducing. She saw this as "an erosion" of the formerly bipartisan support for RFRA.
In an interview with The Christian Post, Colby explained why she felt there was an apparent backlash to religious exemptions for state and federal public policy.
"I think that people who were on the government's side in Hobby Lobby honestly thought that when they said 'access to contraception' that meant that every other argument would fail," said Colby.
"I think the fact that this argument of 'you have to give all women cost-free access to contraceptives', the idea that there was push-back from religious liberty; they've come to see religious liberty as the enemy, which it's not."
Colby was part of a panel held at the State Room at the Mayflower Hotel on the condition of religious liberty following the Supreme Court's Hobby Lobby decision.
In June, the highest court in the land ruled that the Oklahoma-based retail crafts chain could be exempted from providing all the contraceptives listed in the Department of Health and Human Services' birth control mandate.
Justice Samuel Alito, author of the majority opinion, wrote that the Religious Freedom Restoration Act applied to closely held businesses whose owners held a religious objection to the HHS mandate.
"The Government has failed to satisfy RFRA's least-restrictive means standard. HHS has not shown that it lacks other means of achieving its desired goal without imposing a substantial burden on the exercise of religion," wrote Alito.
The decision stressed that it only concerned the HHS mandate and not other potential insurance coverage matters, like vaccinations or blood transfusions.
Alito was joined in the majority by Justices Antonin Scalia, Anthony Kennedy, Clarence Thomas, and Chief Justice John Roberts. Dissenting from the decision were Justices Ruth Bader Ginsburg, Sonia Sotomayor, Stephen Breyer, and Elena Kagan.
In addition to Colby, other panelists included William P. Marshall, distinguished professor at the University of North Carolina School of Law; Robin Fretwell Wilson, law professor and Director of the Program in Family Law and Policy at the University of Illinois College of Law.
The Honorable Diarmuid F. O'Scannlain, judge on the U.S. Court of Appeals for the Ninth Circuit, moderated the panel and gave remarks.
"In addition to raising important constitutional questions, the Hobby Lobby ruling also implicates our nation's long tradition of accommodating religion," said O'Scannlain.
"Hobby Lobby's broad interpretation of RFRA also raises questions about the future applications of the statute. Do RFRA's protections apply to publicly held corporations?"
Each panelist gave an opening ten minute speech on a topic related to RFRA, Hobby Lobby, and religious liberty in America.
After their remarks, there was a moderated discussion between the panelists and after that, a lengthy question-and-answer segment with the audience.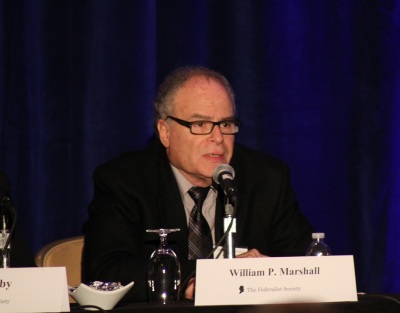 During his remarks, Marshall critiqued the Hobby Lobby decision on certain points, specifically concerns about how the interpretation of RFRA will be applied in future legal matters.
Marshall argued that since religion can apply to many topics like "what you eat, what you wear, where you sleep" then "every law imaginable" can be challenged under the premise of RFRA.
"What the case is leading to is going to be a softening," said Marshall. "It may very well be that Hobby lobby will be the high watermark."
"When you have a religious objection this broad that could effect every possible law imaginable, that can be easy to raise and difficult to disprove by the government, its going to lead to a failing jurisprudence."
When asked by CP about the possible "softening" of the Hobby Lobby decision, Colby of CLS replied that she did not believe this will happen.
"I think they'll be some pushes that way, but I don't think they'll succeed. Because I think everyone, when you stop and think about what RFRA does — it protects everyone's religious freedom," said Colby to CP.
"People will start to appreciate that RFRA protects their faith as well as other people's."