Reparative Therapy Explained: Can It Change Same-Sex Attraction and Is It Biblically Based? (Part 1)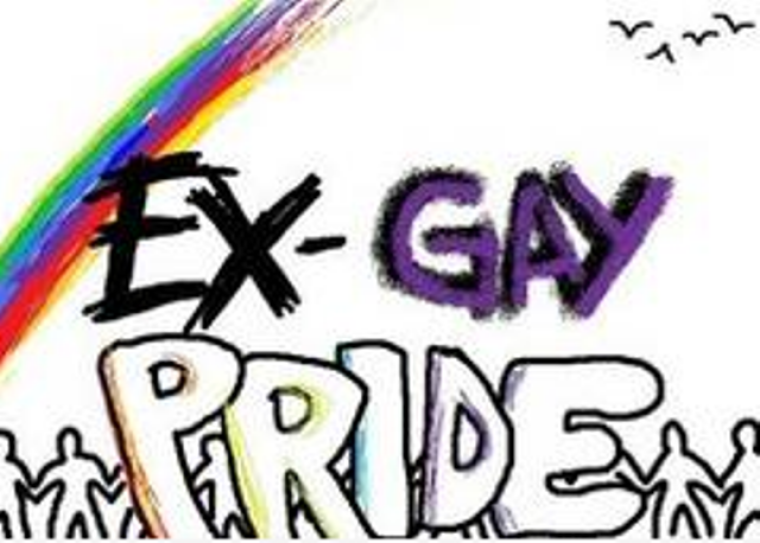 This is the first of three parts of an investigative series into reparative/conversion therapy.
As states consider banning reparative/conversion therapy, more questions are being asked about what exactly this practice is and what it involves. The Christian Post spoke with Chris Doyle, a psychotherapist and the director of the International Healing Foundation, who was able to explain what reparative/conversion therapy is and whether or not it's biblically based.
CP previously spoke with self-described former homosexual McKrae Game, who now leads a successful ministry geared toward those struggling with same-sex attraction. Game offered his testimony and experience that led to his being married to a woman and having two children.
More recently, CP spoke with Chris Doyle, a psychotherapist and the director of the International Healing Foundation and president of Voice of the Voiceless, who was able to explain what reparative/conversion therapy is and whether or not it is biblically based, as well as the overall goal of this type of therapy.
The following is an edited transcript of CP's interview with Doyle.
CP: Exactly what is reparative/conversion therapy and what takes place during a typical session?
Doyle: Reparative therapy is one specific type of sexual orientation change effort (SOCE) therapy. SOCE is an umbrella term for professional counseling or psychotherapy intended to help clients eliminate or reduce unwanted same-sex attractions. Most practitioners who perform SOCE do not call themselves "reparative" therapists, although some may use reparative therapy techniques. Conversion therapy is a pejorative term coined by gay activists for SOCE.
Because these activists typically believe homosexuals are born that way, they view any type of counseling to help clients change as an effort to convert them from their true, homosexual selves into heterosexuals. However, the vast majority of my clients who see SOCE typically do not label themselves as "gay." They believe they are inherently heterosexual and experience unwanted homosexual feelings that result from unresolved issues from childhood and a lack of bonding with same-sex parents and peers.
While I cannot speak for all therapists, a typical session, like most counseling, involves a client who brings conflicts or problems that they cannot resolve alone, into discussion. Generally speaking, therapists who work with clients to reduce or eliminate unwanted SSA would 1) Identify the root causes of why that client experiences SSA; 2) Help the client resolve those issues; and 3) Work with the client to form loving, supportive non-sexual relationships with same-sex peers. … In the latter course of therapy, clients may also seek help in forming loving, stable opposite-sex romantic relationships.
CP: What type of specialized training is required?
Doyle: While ministers, pastors, friends, and family can help support and love individuals who are seekng to change, the techniques used in psychotherapy are complex. My organization, International Healing Foundation, has one of the only counselor training programs that exist for training those interested in pursuing this work. In order to become certified, practitioners must obtain a graduate level degree in counseling or psychology.
CP: Is this type of therapy biblically based? What is the ultimate goal — to bring someone back to a heterosexual lifestyle or to Christianity?
Doyle: I think it's important to distinguish between ministry and psychotherapy. Ministry typically occurs in a faith-based setting and is guided by religious texts and traditions, while psychotherapy draws on science and psychology.
As Christians, however, we can recognize that all truth is God's truth. I believe God helps us through special revelation, His word, and general revelation, His creation, which includes concepts such as psychology and science. No one questions a doctor who specializes in the treatment of cancer if his treatment is biblically based. Why? Because the cure for cancer, and other diseases and disorders, whether physiological or emotional, are not all found in the pages of the Bible. Does that mean the solutions are not of God? Certainly not! It just means that God reveals Himself in different ways, and so we can accept solutions outside of the Bible as God-inspired.
As far as to the "goal" of therapy, it's always up to the individual or client. Some individuals undergo therapy to develop heterosexual feelings, while others seek counseling to help reduce homosexual behaviors, which they believe are sinful. As Christians, we have to determine what God wants from us and what His desire is for our lives. For most of my clients, living a gay life is simply not compatible with their faith, and they seek this therapy in order to honor God with their sexuality. If pursuing heterosexuality helps strengthen their relationship with God and helps them become a better Christian, that is their choice to pursue that goal, and I think we should respect that.
To learn more about Voice of the Voiceless, click here.
Keep reading The Christian Post for more information and specials about reparative/conversion therapy.