Rio Olympics' Filthy Water Exposes Athletes to Raw Sewage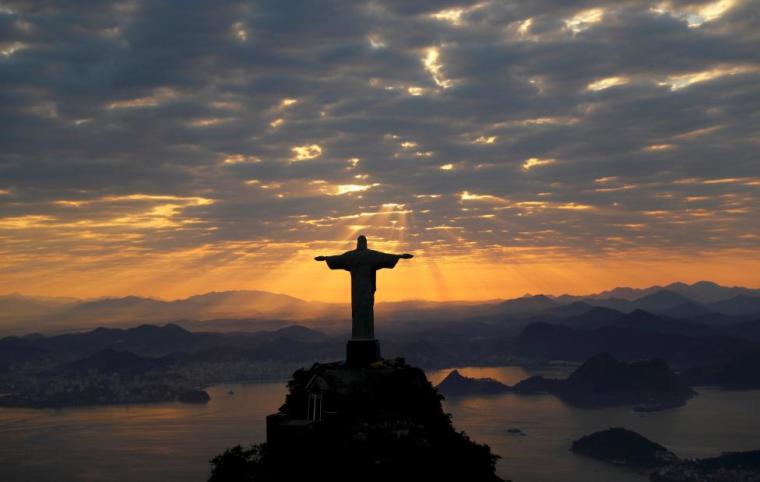 Promises were made in order to bring the 2016 Summer Olympics to Rio. And promises were broken. But no one envisioned this much danger in the water.
Some 1,400 athletes will be competing in water containing raw human sewage. We are talking about water with virus levels that measure 1.7 million times the level of what would be considered hazardous on American beaches.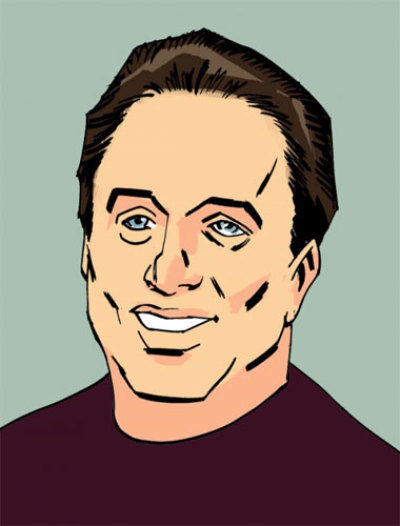 No wonder athletes began getting sick after they started training in this contaminated water. Athletes have been told not to put their head under water. In fact, swimmers who ingest only three teaspoons of this water will be almost certain of contracting a virus.
And high above the bacteria-filled water of Guanabara Bay stands the iconic "Christ the Redeemer" statue. Interestingly, the real Christ looks down on a world today that has been contaminated with sin, hatred, prejudice, murder, and death.
Rio's filthy water represents an epic failure on the part of authorities who don't seem to have a clue. And the summer games are a stark reminder of man's need for clean water, as well as man's ability to mess up the water supply for everyone.
But the worst part of it involves the polluted water within man's soul.
No wonder people around the globe experience a thirst for living water. I am talking about water that quenches man's deepest thirst. And it must be pure water in order for it to be satisfying.
The Son of God came down from heaven and entered our "filthy bay" in order to cleanse us and then fill us with spiritual water. Jesus said, "Whoever drinks the water I give him will never thirst. Indeed, the water I give him will become in him a spring of water welling up to eternal life." (John 4:14)
Olympic athletes compete for a prize that will one day fade away. Meanwhile, Jesus offers people inner peace in this life as well as eternal pleasure in heaven forever. The statute that rises above Rio cannot assist you. The real Jesus, on the other hand, is alive and well and the Lord richly blesses everyone who receives Him as Savior.
Raw sewage is nasty, but man's sin is far worse. You see, all sin is repulsive to God. No wonder it took the sinless life and holy death of Jesus in order to wash away something as putrid as man's sin.
Olympic athletes and tourists alike are all being told to keep their mouths shut if they enter the water in Rio. But that's what a country ends up with when the authorities don't treat their waste water.
Thankfully, Jesus does something even better than "treating" the "waste water" of our sin. He washes it away when we trust Him as Savior, and He replaces it with the living water of the Holy Spirit.
Jesus said, "Whoever believes in me, as the Scripture has said, streams of living water will from within him." (John 7:38)
This pure water never runs out, and never fails to quench man's spiritual thirst.
The 2016 Summer Olympics will come and go. And a significant number of athletes and tourists will get sick from the the filthy water in Rio. But the much bigger problem we all face is the "dirty water" of sin within our soul. Only Christ can wash away our sin and pour His living water into us.
Are you thirsty for God today? Are you ready to drink the water that gives believers eternal life in paradise?
This could be the summer that changes your life forever. Time will tell. At the end of the summer, you will either know the Lord or you won't. That's because there is no middle ground when it comes to a relationship with Jesus Christ.
And whichever path you follow, spiritual water will be a big part of the equation. Your soul can swim in polluted water if you like, or you can drink God's pure water by trusting the Savior to wash away your sins.
This is huge. We are talking not only about real peace in this life, but also where you will spend eternity. And so there is lot more at stake than just a gold medal and the sickening memory of competing in raw sewage.
Dan Delzell is the pastor of Wellspring Church in Papillion, Neb. He is a regular contributor to The Christian Post.