Robert Jeffress Slams 'Absolutely Ridiculous' Joe Biden Claim That Terrorism Is 'Not an Existential Threat'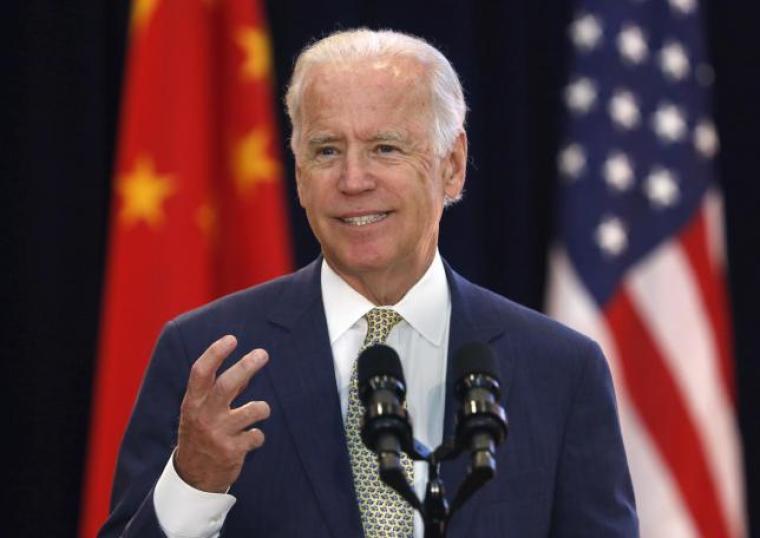 Robert Jeffress, senior pastor of First Baptist Church in Dallas, slammed Vice President Joe Biden's recent comments that terrorism does not pose an existential threat to America, and pointed out that no terrorist has shouted "Jesus is great" before committing a crime.
The Atlantic reported in an interview with Biden on Monday that the vice president does not believe terrorism threatens the very existence of America.
"Terrorism is a real threat," Biden said, "but it's not an existential threat to the existence of the democratic country of the United States of America. Terrorism can cause real problems. It can undermine confidence. It can kill relatively large numbers of people. But terrorism is not an existential threat."
Biden further points out in the interview that the real existential threat facing America is the prospect of "loose nukes, and unintended nuclear conflict that erupts with another nuclear power" like Russia or China.
Jeffress responded on Fox Business that such a claim is "absolutely ridiculous."
"Whether we're talking about Turkey, Niece, San Bernardino, Orlando, or now Virginia, all of these attacks share one denominator — they were committed by radical Islamic terrorists," the pastor argued, referring to the numerous attacks this past year in Europe and the U.S. linked to Islamic State terror group supporters.
He continued: "Not one of these terrorists, before he committed these atrocities, shouted out 'Jesus Christ is great.' It's always 'Allah is great.' For Joe Biden and our government to not acknowledge this reality is a dereliction of duty that will lead to further attacks."
The pastor further predicted that Republican presidential nominee Donald Trump, who has taken a hard stance on terrorism, is "only one or two ISIS attacks away" from being elected President.
"People need to realize that these attacks are increasing even in our country. Unless we do something, we are going to be victims of continued radical Islamic terrorism," he added.
Franklin Graham and other conservative evangelical leaders have frequently criticized President Barack Obama's administration for the refusal to talk about radical Islam's role in the continued rise of terrorist attacks in America and abroad.
Jeffress has been making such a call for years, and in February 2015 warned that religious minorities will continue suffering under IS, until Obama takes serious action to address radical Islam.
"This president is continually lecturing us that we're not in a religious war against Islam, and while that's true, it's time for the president to get off of his high horse and acknowledge that radical Islam is in a religious war against us," Jeffress said at the time.
"These Islamists will not rest until they've exterminated every Jew and every Christian from the face of the earth," he added.