Robert Jeffress: Glenn Beck Can't Tell Christians God Doesn't Approve of Voting for Trump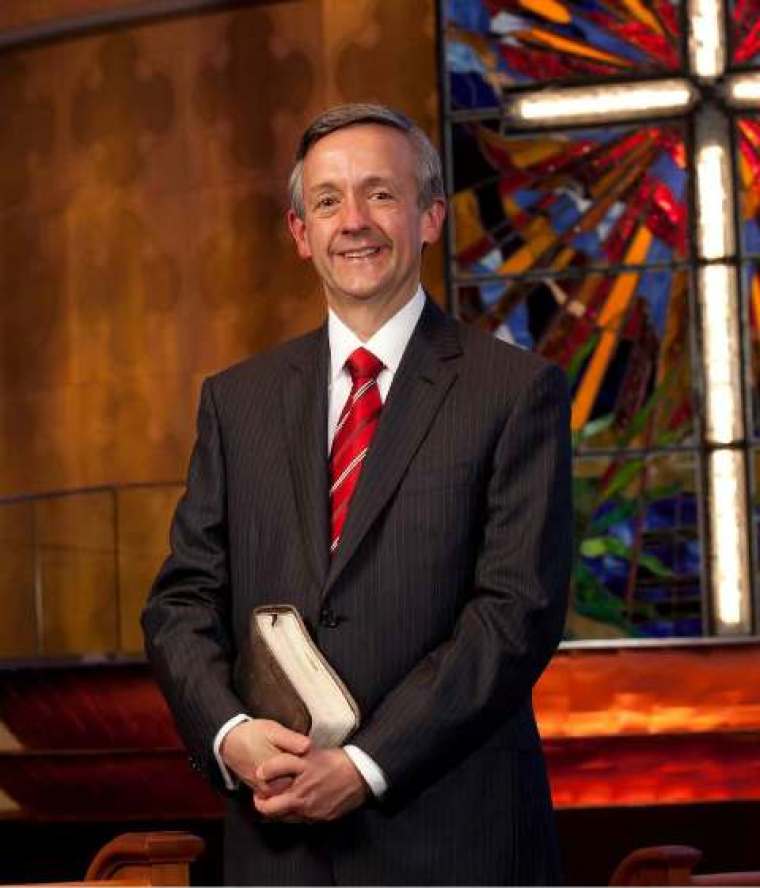 Megachurch pastor Robert Jeffress is hitting back against conservative radio host Glenn Beck's accusation that evangelicals voting for Republican presidential candidate Donald Trump are "not listening to their God," by stating that Beck does not know God's mind.
After Beck commented at a Utah rally for Sen. Ted Cruz that "all throughout the South the evangelicals are not listening to their God," Jeffress, who leads the 12,000-member First Baptist Church in Dallas, Texas, said that "Beck's wacko comment speaks for itself."
"However, by using the phrase 'their God' to refer to the God we evangelical Christians worship, Beck is finally admitting that the true God of the Bible is different than the god of the Book of Mormon. I congratulate Beck for his honesty in differentiating between the two," Jeffress told Breitbart News.
"I am somewhat puzzled that Beck claims to know how the God Christians worship would vote in the Republican primaries," he added.
While Jeffress has not endorsed anyone for president, he has introduced Trump at several of the billionaire businessman's campaign events, and has defended him on a number of occasions.
Jeffress spoke out in an interview with Fox Business against the violent protests that have occurred at some of Trump's rallies, blaming the hostility on the "hypocrisy of liberalism."
"These were not spontaneous peaceful protests, this was an organized effort by liberal groups like MoveOn.org, to limit and restrict Trump's First Amendment rights of freedom of expression. I don't think Americans like that at all, and all it does is show the hypocrisy of liberalism," Jeffress said.
"Those people who cry tolerance the loudest are usually the most intolerant people when it comes to ideas they disagree with. And the reason this concerns me as a pastor is that the same people who want to restrict political speech they find offensive also want to restrict religious speech that they find offensive," he added.
Beck, who has been campaigning for Cruz, has strongly criticized Trump and has called into question the GOP candidate's Christian faith.
"Too many people are looking at Trump and believing that man has ever opened a Bible … that's the biggest crock of [expletive] I've ever heard," Beck said at a previous Cruz rally in South Carolina.
Surveys have shown that there are notable differences between evangelicals voting in the elections, however, with a Wall Street Journal poll finding that only 38 percent of Trump supporters attended worship on a weekly or more basis. What is more, analysis by the Pew Research Center revealed that close to 39 percent of self-identified evangelical voters in the Republican Party do not believe that the Bible is the literal Word of God.