Ronnie Floyd Elected SBC President for 2nd Year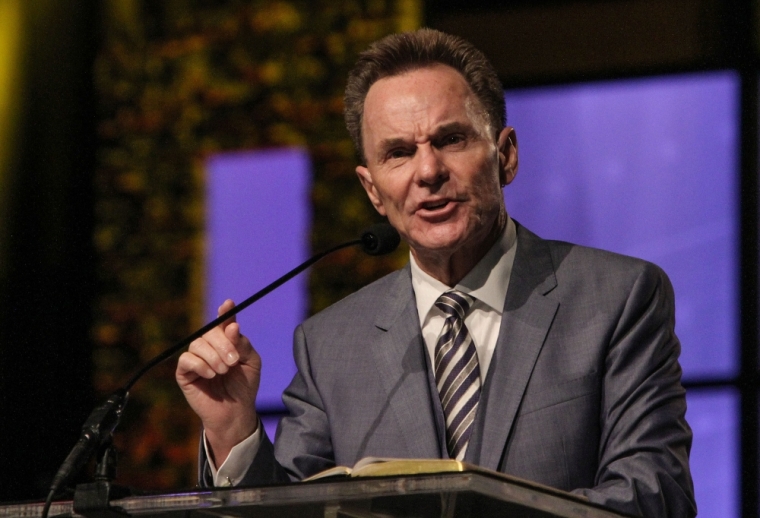 COLUMBUS, Ohio — Ronnie Floyd, senior pastor of Cross Church in northwest Arkansas, was elected today for the second year as president of the Southern Baptist Convention.
Floyd was elected with no opposition with 5,277 members present, according to Jim Wells, registration secretary. Last year in Baltimore, he succeeded Fred Luter, pastor of Franklin Avenue Baptist Church in New Orleans, who became the first African American pastor in that role since he was elected in 2012.
In April he was named by Newsmax as one of the top 10 of 100 top Christian leaders in America today. The list includes entertainment stars, and those involved in the political process as well as pastors.
Floyd serves as lead pastor and strategist with the North American Mission Board for its Send North America church planting strategy.
He is the author of 10 books, including "Our Last Great Hope: Awakening the Great Commission" (2011) and "The Power of Prayer and Fasting" (2010).
As the pastor of Cross Church, Floyd led the congregation to start campuses in Springdale, Rogers and Fayetteville.
He holds doctor of ministry and master of divinity degrees from Southwestern Baptist Theological Seminary in Texas and an undergraduate degree from Howard Payne University, also in Texas.
Floyd and his wife Jeana have been married 37 years and have two married sons and several grandchildren.
This article was originally posted here.