Russell Wilson Talks Blessing of Upcoming Baby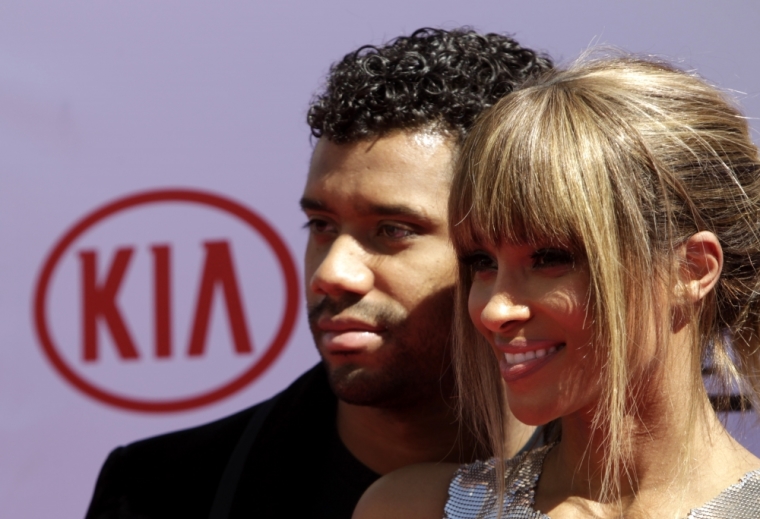 Russell Wilson isn't holding back in expressing excitement for the upcoming arrival of his first child.
The Seattle Seahawks star quarterback is speaking about the blessing that the new addition to his family with his singer-songwriter wife Ciara Wilson will be. While he serves as a stepfather to Ciara's first son with rapper Future, the NFL player said he is embracing the idea of fatherhood with his upcoming bundle of joy even though the name, gender and actual due date for their child have been kept private.
"We have another little one on the way so it's going to be a blessing for sure," he told PEOPLE. "To be able to embrace what's coming soon is going to be great."
The Wilsons have been transparent about their union since their courtship phase in 2015. In the February issue of Cosmopolitan South Africa last February, Ciara spoke about the pair's friendship being a strong foundation for what resulted in their marriage and growing family.
"I really believe that when you focus on a friendship, you have the opportunity to build a strong foundation for a relationship – and once you know you're really great friends and you're what we call 'equally yoked,' where you share the same values or the same outlook on life, it kind of sets the tone," Ciara told the South African magazine. "Knowing that you'll always have the friendship and that you can always go back to it is very important, and very powerful ... I have to give credit to my husband for sharing those views. It's awesome how it all worked out."
While the Wilsons are giving the world a glimpse of their love, they are also being intentional about spreading that love outside of their family.
"It's a crazy world that we live in and we're just trying to love as much as possible," Russell Wilson told PEOPLE. "I know Ciara and I are super focused on that. Loving one another, loving our kids and just loving the world."