Saddleback Church Leaders Join Christian Online Dating Advisory Board
ChristianMingle announced its 2014 national Advisory Board members earlier this week and for the first time introduced regional advisory boards in Los Angeles and Dallas, in an effort to increase offline user engagement.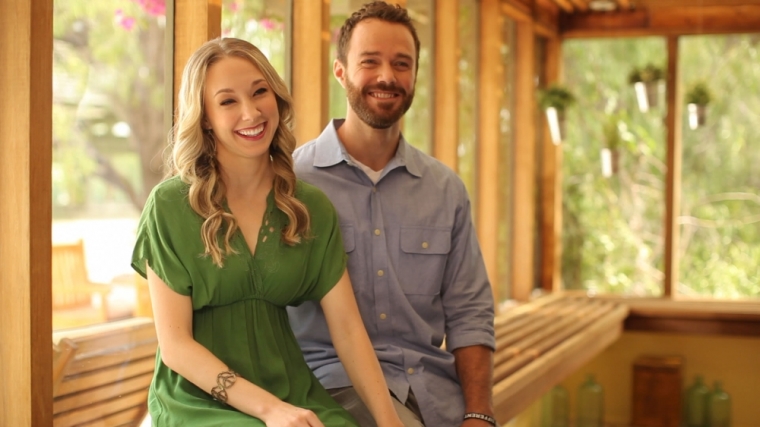 For the fourth year in a row, the self-identified largest Christian online dating site is seeking the advice and perspectives of pastors, church leaders, authors and relationship specialists to learn how the company can better "provide an authentic community that resonates" with singles, said Ashley Reccord, a spokesperson for ChristianMingle.
"[We really want to] create a community where they cannot only find someone, but they can also grow in their walk with God and their faith," Reccord told The Christian Post.
Among those on this year's list of both national and region advisors are three past and current leaders from Rick Warren's Saddleback Church, the previous singles leader at Andy Stanley's North Point Community Church, and authors Bill and Pam Farel and Shaunti Feldhahn.
Part of that feedback has meant that the online dating company has increasingly incorporated "language toward the evangelical community" on its site and in its materials. It also has generated more resources for pastors and church leaders, including a pamphlet that explains the ins and outs of online dating.
"So many church leaders have been married long before online dating was a societal normal, so for them, they don't really know how to talk about it, how to relate it so and so the board said that if we had something like this (pamphlet) it would really help [church leaders] to better understand not only what ChristianMingle is all about but also to understand how to help singles out," said Reccord.
2014 marks the first year that ChristianMingle has created regional boards in the Los Angeles and Dallas areas, in an effort to draw on the community knowledge of local leaders when reaching users in the area.
"One of the things we're doing this year is the launch of our Good Deed Dating Initiative ... where we partner with local ministries," said Reccord. "At this point we've primarily done food banks, but these are volunteer type of events where our members can come offline and not only meet other members, but also give back to the community because that's such a pillar of the Christian faith to volunteer, to serve others, and to serve those less fortunate."
While women make up half the users on ChristianMingle, they are significantly less well represented on the advisory boards, which Reccord attributes to the fact that while the company "actively reached out" to both men and women, more men accepted.
"It's very important to us to have diversity because certainly people from different backgrounds helps us to target and reach our members and create a community that is authentic. Our biggest goal is to add value to Christian singles and we feel that is best done by not only partnering with Christian leaders and influencers but having that diversity," she said.
Reccord noted that ChristianMingle will be making a "couple additions" to the Dallas board, which currently does not have any women on it.
ChristianMingle is part of Spark Networks which owns special-interest online dating sites, such as JDate.com, BlackSingles.com, LDSMingle.com, and CatholicMingle.com.
ChristianMingle's 2014 National Advisors
Clayton Coates is the lead pastor of GracePoint Church. Coates previously led the Single Adult Ministry at Saddleback Valley Community Church in Lake Forest, Calif., where he ministered to more than 13,000 single adults.
Shaunti Feldhahn is the best-selling author of For Women Only: What You Need to Know About the Inner Lives of Men and For Men Only: A Straightforward Guide to the Inner Lives of Women. In January, Feldhahn also released her new book, Surprising Secrets of Highly Happy Marriages.
Kenny Luck is a men's pastor at Saddleback Church. He is also co-founder and president of Every Man Ministries, which helps churches worldwide develop and grow healthy men's communities. He has authored and co-authored 17 books, including Every Man, God's Man, Every Young Man and the best-selling Every Man Bible Studies.
Steve Komanapalli is a men's pastor at Saddleback Church, where he leads a network of more than 7,000 men. He previously served as deputy chief of staff and special assistant to Pastor Rick Warren.
Greg Ford is the founder and senior pastor of Echo Ministries, a non-denominational Christian singles ministry in Atlanta. Previously, he served as a leader in the Singles Ministry at North Point Community Church.
James Saccacio is the co-founder of Every Man Ministries and has helped Luck lead a movement of God's men with his passion for the Christian community and background expertise.
Los Angeles 2014 Advisors
Bill and Pam Farrel are relationship specialists and co-founders of Love-Wise. They have authored more than 30 books, which have been translated into 16 languages, and sold more than half a million copies. Previously, Bill served at Shadow Mountain Community Church.
Renee Fisher is the founder and editor of DevotionalDiva.com. She also speaks at churches and small groups on topics of fostering a devotional life, forgiveness, singles and relationships.
Sean Howarter is the sports ministry and mission's pastor at Skyline Church in La Mesa, Calif. Skyline Sports is an extension of Skyline Church founded on the principle that sports and recreational activity provide the perfect platform to engage people to strengthen their walks with the Lord through personal fellowship and discipline.
Jeremy Robertson is the associate pastor of Friends Community Church in Brea, Calif. Previously, Robertson worked as a young adult pastor at Skyline Church in San Diego.
Dallas/Ft. Worth Local Advisors
Dr. Bonifacio Ramirez is the founder and senior pastor of Fort Worth Harvest Church in Ft. Worth, Texas.
 Jeff Wickwire is the founder and senior pastor of Turning Point Church in Ft. Worth, Texas. In 30 years of pastoral ministry, he has pioneered three successful churches: Church on the Rock in Quitman, Texas; University Park Church on the Rock in Ft. Worth, Texas; and now Turning Point Church.
Mike Wierick is the executive pastor of Fielder Church in Arlington, Texas, where he has served for 15 years. He has been in ministry for 39 years, holding roles as the minister of music at First Baptist Church Keller, First Baptist Church Katy and Broadmoor Baptist Church in Shreveport, La.