Sadie Robertson Speaks Out After Break-Up: 'God Has a Plan for Me'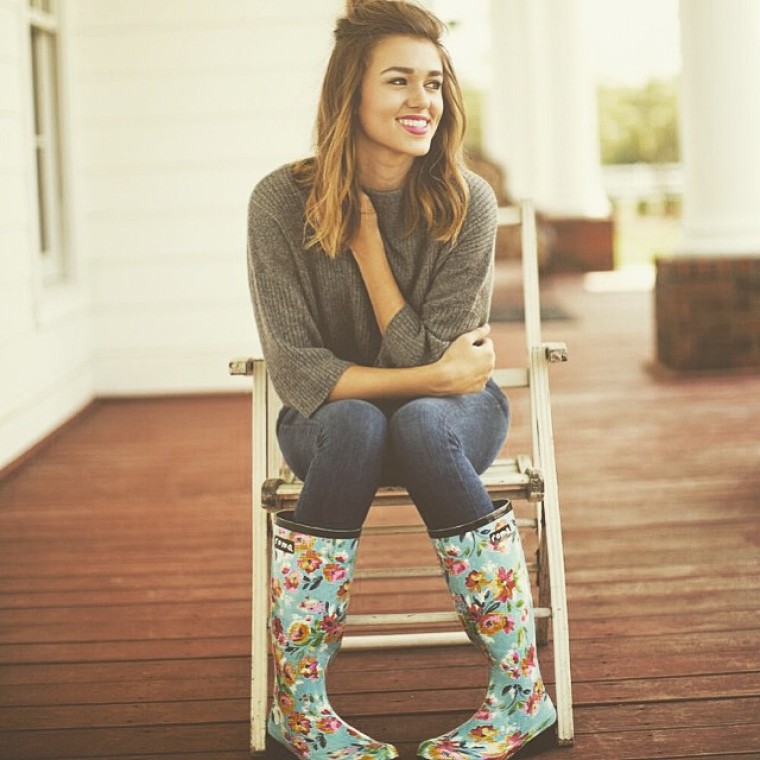 Reality television star Sadie Robertson has broken her silence after separating from long-time boyfriend Blake Coward, saying in a video that she believes in God's purpose for her.
The 18-year-old star of A&E's "Duck Dynasty" confirmed her breakup from Coward via her agent and her mother, Korie Robertson, earlier this week.
Korie told Entertainment Tonight that her teen daughter is taking the time to focus on her television show and her appearance in the movie "God's Not Dead 2."
Robertson also discussed the breakup in a YouTube video this week, saying that although her decision was not "fun or easy," she felt it was necessary.
"This video is not going to be fun, it's not going to be easy but that is how a break up is [...] but when you know you need to do something you know you need to do it," Robertson says in the video.
The Christian reality star adds that she and Coward, who dated for two years, believe that in the end, their separation was the best decision. "It's not how we would wish things would end but it's what happened and we feel like this is the best thing."
Robertson goes on to say that although she could very well describe her breakup with Coward as the "worst day of her life," she also realizes that God has a plan for her.
"Right now it would be easy for me to say a month ago, I broke up with Blake and it was the worst day of my life. But instead of saying that, I'm saying we broke up, it was horrible, it was sad, it pulled my heart out but God has a purpose for me."
Robertson added that she will avoid feeling bitter and jealous toward her ex beau.
"Instead of being bitter, instead of being jealous, instead of being angry, want what's best for them," Robertson said. "No matter what the outcome, take the things that you know you can work on, grow in that, and be better for the next person. Be better for the person that God has planned and prepared for you."
Robertson told The Christian Post in an interview last year that she believes God has a plan for her.
"I used to plan what my life would look like, then I realized God will take you to so many bigger places than you can ever imagine. So why try to plan," she asked. "My plan, although it may have been a good plan, it wasn't as good as the plan that God had for me. I would have never imagined I would be at the places I am today or done things that I've done today."
News of Robertson's breakup also came as media outlets reported that the 18-year-old model was spotted with 22-year-old Trevor Knight, quarterback at Texas A&M, at a recent Justin Bieber concert.
Knight shared a photo of the pair on the social media outlet two days ago with the caption: "'Is it too late now to say sorry' ....to all the people who had to witness a 22 year old man dancing at a Justin Bieber concert? Had a blast with @legitsadierob anyways! #biebs."