'Duck Dynasty' Star Sadie Robertson Explains New God Inspired 'Fearless' Tattoo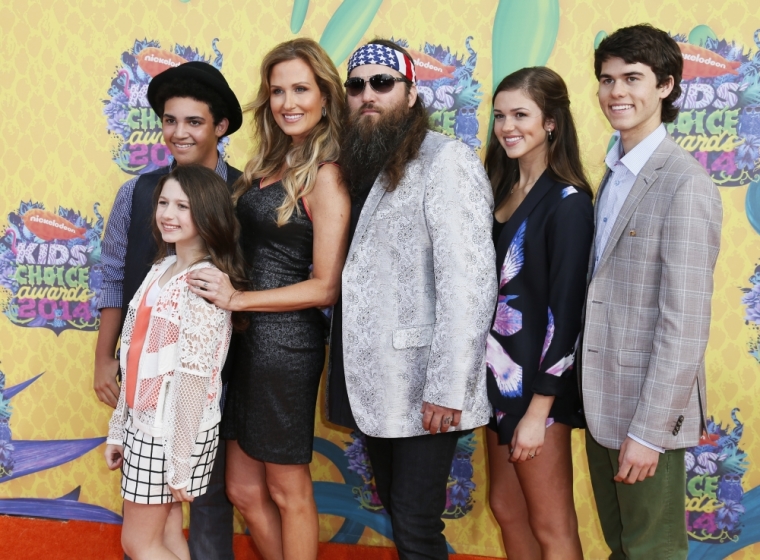 It wasn't enough for Sadie Robertson to get her father's approval for a new faith inspired tattoo, the 18-year-old "Duck Dynasty" star also had to explain her decision to the world.
"I fully understand tattoos are not for everyone," Robertson wrote in an Instagram post debuting the word "fearless" tattooed on her arm. "Allow me to explain ... for every summer camp I went to throughout my life I wrote down the word anxiety for my biggest struggle. Fear began to consume me."
Sadie, the granddaughter of Duck Commander founder Phil Robertson and daughter of the company's CEO Willie Robertson, who heads the family business of duck hunting merchandise, revealed that she conquered many fears this year which inspired her permanent body inking.
"This year I made a turn around when I went to my Lord and Savior who has conquered all fears. During Winter Jam I began to give up all the fear in my life," she wrote. "A new confidence and courage came every single night. By the end all fear was gone. I had people come up to me and tell me these words: 'Sadie, you are fearless,' which was something so new to hear considering I am the one who has always struggled with FEAR!"
For Sadie, the permanent ink on her body reminds her of God conquering all fear.
"I decided that's enough. I am a fearless child of God. I will not fear, because I serve the God who has conquered all fear," she wrote last week. "I'm proud to permanently have a reminder that I have nothing to fear. I am fearless in the Name of Jesus."
Sadie went on to include Ephesians 6:19-20 (NIV) in her post which reads: "Pray also for me, that whenever I speak, words may be given me so that I will fearlessly make known the mystery of the Gospel, for which I am an ambassador in chains. Pray that I may declare it fearlessly, as I should." ‭‭
She closed her post letting over 2 million Instagram followers know that her tattoo was "daddy approved." Still, her post and new body art was met with mixed reactions in the comment section.
Earlier this year, Sadie spoke to The Christian Post about the importance of staying true to herself.
"In reality, (people are) not staying true to who they are. Whenever you try to be someone that you're not, that's really hard," she told CP. "You can get really confused and honestly, it's so crazy. So I'm thankful that I had a family that showed me that before I had to deal with (fame)."