Saeed Abedini: Trump vs. Hillary Reflect America's Relationship With God — 'Wicked Leader for Wicked People'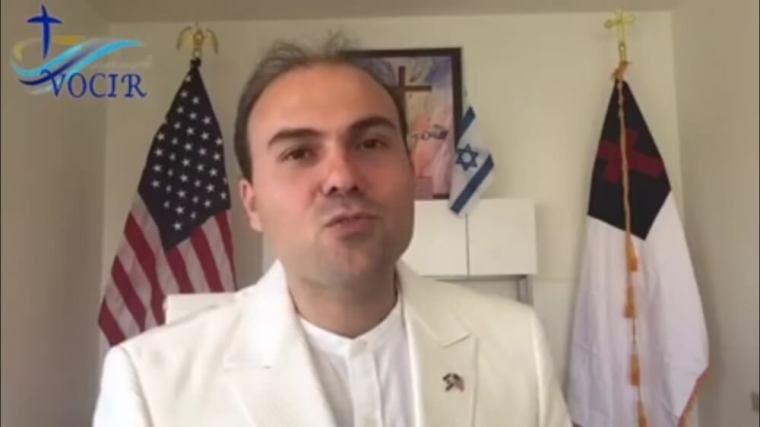 Saeed Abedini, the Iranian-American pastor who was imprisoned in Iran for his Christian faith, has said that the choices Americans have for president is a reflection of people's poor relationship with God.
"When I talked to people after the presidential debate, they told me it was like kids fighting and it was low and cheap talk," Abedini wrote in a Facebook post on Sunday, reflecting on the debate between Republican presidential nominee Donald Trump and his Democratic rival Hillary Clinton.
The pastor noted that in the Bible, "God gave a king to Israel according to their heart and walk with God."
"If they were walking with God and were depending on and repentant to God, He allowed them to rule accordingly. So the leader of a country is a representation of the people," he asserted.
"If people were wicked, God gave them a wicked leader. If they were humble, they would get a humble leader."
The pastor, who earlier in October announced he has filed for divorce from his wife, Nagmeh Abedini, said that too many churches in America are "full of business" and with money, and in this sense God "rewards us according to our walk."
"So I believe instead of finger pointing at them, it's better to see our own problem's first. God will give us a king who is maybe even better than us in their heart," Abedini suggested.
"I believe that God gives kings and leaders according to the people's walk with Him, to bless them or punish them. First we need to humble ourselves before God before we can expect others to humble themselves. We need to stop judging and take care of our own problems."
The pastor, who was freed from prison and returned home to the United States in January, has in the past warned that some ministries are putting profit, fame, and love of money ahead of God.
He wrote in August that the desire for profit is negatively affecting Christianity in the U.S.
"We see people get famous from it (profit) and lose their fame because of it. Ministries exist for it and get destroyed by it. Competition is a way of business in churches and ministries everywhere," Abedini said.
In a previous post he focused on the need for revival in America, and wrote: "Could it be that pastors are so busy with ministry, church, financial growth plans, and building walls around their church that they are missing the most important thing?"
The pastor's commentary on what he sees as bad presidential choices reflects deep concerns among many evangelical voters, who are opposed to both Clinton's and Trump's candidacy, and are still deciding what to do come election day on Nov. 8.