Sarah Huckabee Sanders: Evangelical Critics of Child Separation Policy Should 'Open Their Doors' to Immigrants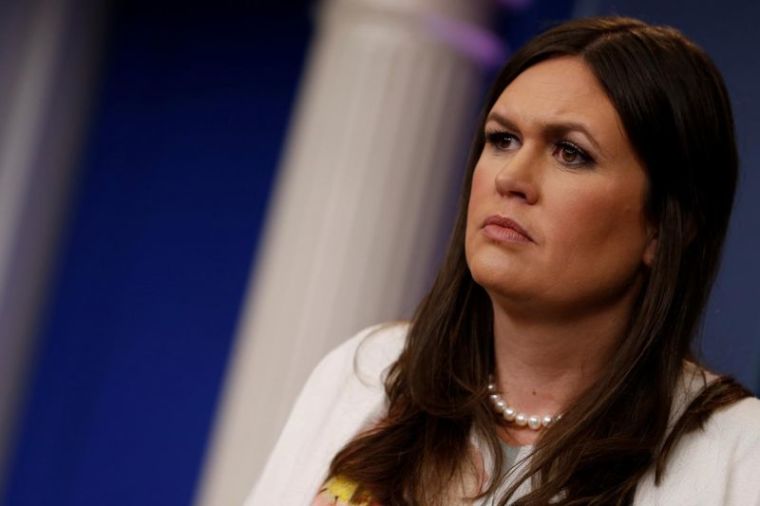 White House Press Secretary Sarah Huckabee Sanders has stated that evangelical leaders opposed to the Trump administration's policy of separating families that entered the nation illegally should give aid to some undocumented immigrants.
At a press briefing held Monday afternoon, Huckabee Sanders was asked about the fact that many conservative evangelical leaders have expressed opposition to the Trump's new policy of separating undocumented immigrant children from their families.
"I think any evangelical, or any church for that matter, that feels strongly about that, should open their doors and facilitate some of these individuals," stated Huckabee Sanders, as quoted by the Washington Examiner.
"That's their calling, and if they want to change the laws they should call their members of Congress."
In an apparent response on social media, Russell Moore, president of the Ethics & Religious Liberty Commission of the Southern Baptist Convention, posted a link to a 1975 Baptist Press story speaking of SBC churches helping refugees.
"Many of those refugees settled in my hometown of Biloxi, Mississippi, working in shrimping and seafood industry. They are now indispensable cultural leaders of the Mississippi Gulf coast. They are 'us,'" added Moore. 
In April, Attorney General Jeff Sessions announced that the federal government was going to crack down on families entering the nation illegally.
"Having children does not give you immunity from arrest and prosecution," stated Sessions in a speech last week, arguing that the policy would discourage illegal immigration.
The Trump administration's policy of separating children from their undocumented parents at the border has garnered national outrage across the political spectrum.
This includes many evangelicals who sent a letter of concern to President Donald Trump earlier this month expressing opposition to the policy.
"As evangelical leaders representing tens of thousands of local churches, campus communities, and ministries we are concerned that the new 'zero tolerance' policy ... has had the effect of separating vulnerable children from their parents," stated the letter in part.
"As head of the Executive Branch of the federal government, we are writing to ask you to resolve this situation of families being separated that you have rightly described as 'horrible.'"
Last week, Huckabee Sanders and Sessions used the Bible's Romans 13 to defend the child separation policy. 
"I can say that it is very biblical to enforce the law. That is actually repeated a number of times throughout the Bible," Huckabee Sanders said. "It's a moral policy to follow and enforce the law."