Sarah Palin: Chelsea Clinton Pregnancy Should 'Open' Hillary's Eyes on Abortion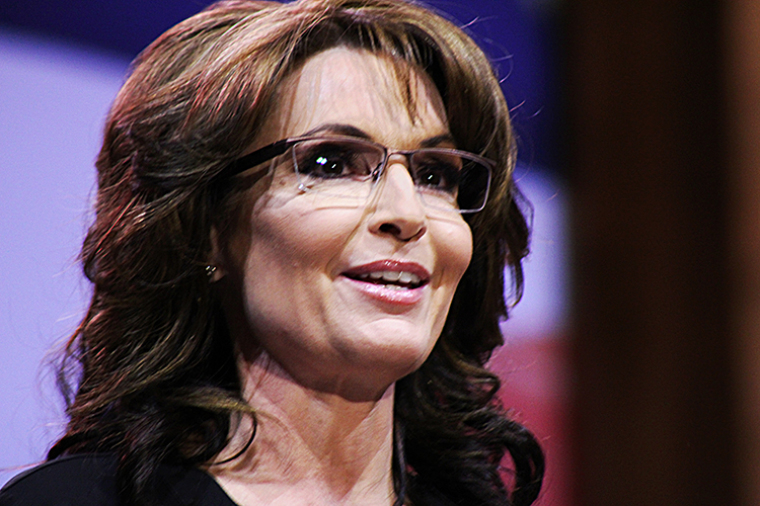 Sarah Palin is speaking out again and this time Hillary Clinton is her target, mainly because of her views of abortion. Palin hopes that daughter Chelsea's pregnancy will change Hillary's views on abortion.
"Just knowing that her daughter Chelsea is pregnant with a baby – it's a real baby – it's not some disposable something will perhaps make Hillary reconsider her views on the issue of abortion," Palin told "Extra" host Mario Lopez during an interview. Of course, Palin knows her comment "will be controversial, but those who, perhaps, they're in this position now as a parent or grandparent, they will recognize the sanctity of life, how innocent, how precious it is."
Palin also said she thought becoming a grandparent will "broaden her world view" on issues such as the national debt and abortion, among other things. "So maybe even on a social issue like that, she'll open her eyes."
Palin has been an outspoken proponent of the pro-life movement, and has no problem challenging those who argue against her views. She is the mother of a child with Down syndrome and has always encouraged people to accept those with special needs and not choose abortion.
"Trig is beautiful and already adored by us," she said in a statement after his birth. "We knew through early testing he would face special challenges and we feel privileged that God would entrust us with this gift and allow us unspeakable joy as he entered our lives. We have faith that every baby is created for good purpose and has potential to make this world a better place. We are truly blessed."
Daughter Bristol became a mother at a young age but had the full support of her parents, who wanted her to keep the baby instead of having an abortion.
"Bristol came to us with news that as parents we knew would make her grow up faster than we had ever planned. As Bristol faces the responsibilities of adulthood, she knows she had our unconditional love and support," Palin said in a statement, adding that she and husband Todd were "proud of Bristol's decision to have her baby and even prouder to become grandparents."
Chelsea Clinton announced her pregnancy last month and is due later this year.
"I just hope that I will be as good a mom to my child – hopefully children – as my mom was to me," Chelsea said.
"My most exciting title yet: Grandmother-To-Be! @billclinton and I are thrilled that Chelsea and Marc are expecting their first child!" Hillary tweeted.