Sarah Palin: Christians Pray for Obama, Radical Islamists Want to Cut Off His Head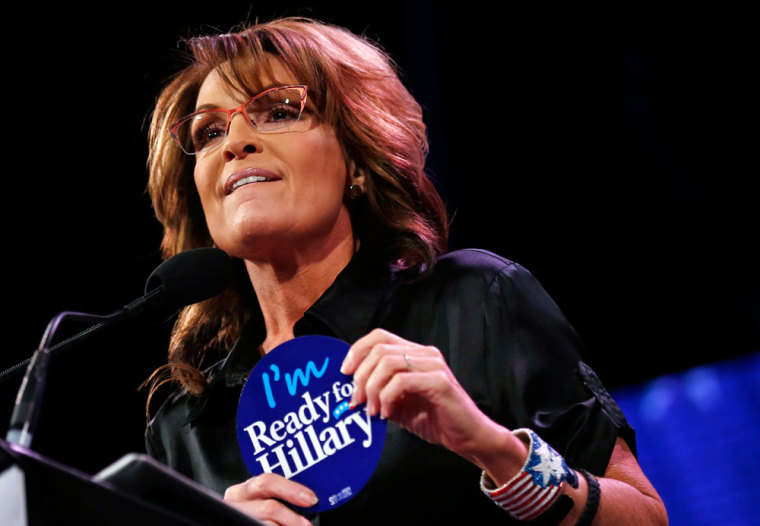 Former Alaska Gov. Sarah Palin spoke about President Obama and preventing Islamists from killing Christians at the annual Conservative Political Action Conference in National Harbor, Maryland, on Thursday.
"While Christians bow our head to pray for you [Obama], radical Islamists want to cut off your head," Palin said. "Aside from God almighty, the only thing standing between us and savages is the red, white and blue. It's the United States military."
Palin also criticized Obama for failing to protect Americans and thinking "the Islamic State isn't really Islamic."
"Pretending it's not there doesn't make it go away. Calling it something else won't make it so. The world that they [ISIS] want is a world that will submit. We will never submit to evil."
In recent weeks, Obama has been criticized for his handling of interactions with ISIS as well as having his love for America called into question. Former New York Mayor Rudy Giuliani led the debate with comments made during a private dinner in Manhattan.
"I do not believe, and I know this is a horrible thing to say, but I do not believe that the president loves America. He doesn't love you. And he doesn't love me. He wasn't brought up the way you were brought up and I was brought up through love of this country," Giuliani said.
Since that time, questions about Obama's patriotism and leadership against ISIS have continued. Palin did not stop there, though, and called out State Department spokeswoman Marie Harf, who previously said that the United States could not beat ISIS militants by killing them.
"Oh, the naïve Obama State Department," Palin said. "They say we can't kill our way out of war. Really? Tell that to the Nazis. Oh wait, you can't. They're dead. We killed 'em."
Palin attempted to become the first female vice president in 2008, running with John McCain for the presidency. The duo lost to Obama and Vice President Joe Biden.