Save the Storks Shows HBO's John Oliver Why 4 Out of 5 Moms Are Choosing Not to Abort Their Babies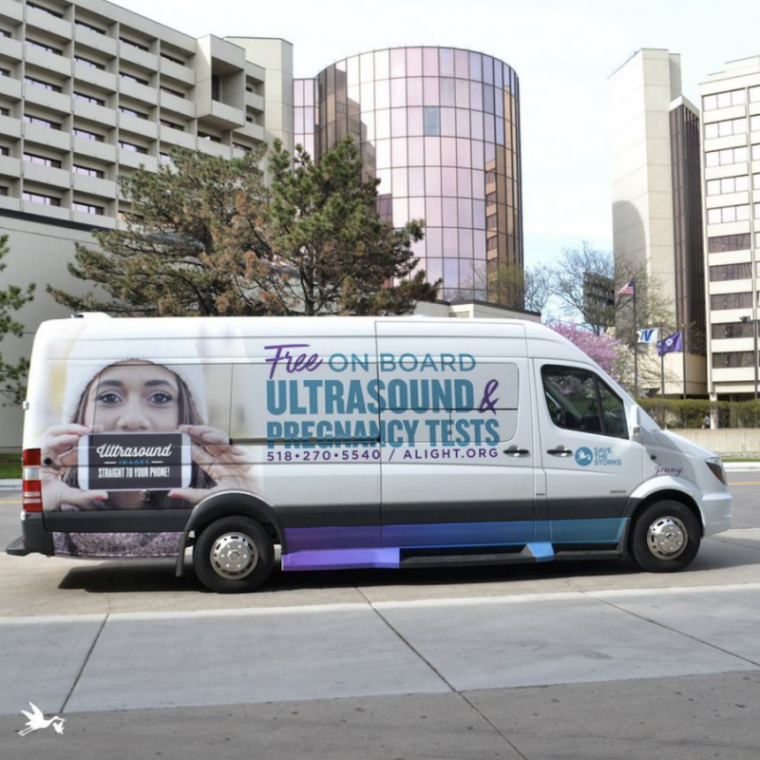 The pro-life nonprofit organization Save the Storks has released a powerful Mother's Day campaign video showing pregnant women who are choosing not to abort their unborn babies after receiving free sonograms outside of abortion clinics on Save the Storks busses.
In response to a recent attack on Save the Storks by HBO's John Oliver, the organization decided to show why their ministry is so effective. Save the Storks believes their Mother's Day video will redefine what is possible for pro-life Americans.
"There are untold millions who have long been eager to come to the aid of would-be mothers in crisis; millions who believe they have limited opportunities to make a real difference. That changes today. This Mother's Day campaign gives pro-life Americans the tools to make an impact wherever they are," Victoria Robinson, director of external relations at Save the Storks, said in a statement shared with The Christian Post.
"Had information and resources like this been available to me when I was a young mother in crisis, I would have made vastly different choices. Every would-be mother has a fundamental right to understand all of her options during pregnancy, and we can't wait to see how expanding on the success of Storks will transform countless lives forever."
Save the Storks' video was prompted by an episode of "Last Week Tonight" that aired on April 8 titled "Crisis Pregnancy Centers." The episode claimed that organizations like Save the Storks ".... deceptively steer women away from abortion." The segment featured strong criticism of Save the Storks and Oliver rolling out his own mock crisis pregnancy van.
The pro-life group's Mother's Day video campaign created by the Harmon Brothers hits back at Oliver and went viral, showing the real purpose for their Save the Storks busses. The video, titled "Thousands of women have changed their mind on abortion after visiting a Stork Bus. Why so many?," is the agency's first major campaign.
The video has been viewed over 200,000 times on Facebook alone and was shared by nearly 5,000 people.
"Being an organization that believes in sharing the truth, without condemnation or judgement, we wanted this video to reflect the heart and mission of Save the Storks. Our faith calls us to be responsible in doing do just that. We've conveyed that message in this video, and are getting an amazing response," Robinson told CP of the overwhelming support they've received.
Below are statistics taken by Storks.
79% of women say they weren't counseled on other options outside abortion.
64% of women who chose abortion say they felt pressured by others to abort.
4 out of 5 women who board a Stork Bus choose life for their baby.
Save the Storks has garnered the support of many people with its innovative fleet of luxury mobile medical vehicles, known as the Stork Bus, designed to make women feel comfortable as they receive resources to help a mom in crisis as well as a free sonogram. To date, Save the Storks has funded 42 buses and 4,000 women have chosen to give birth to their babies.
For more information, visit their website.
Follow Jeannie Law on Twitter:
@jlawcp