Scaramucci Out, NYT Reports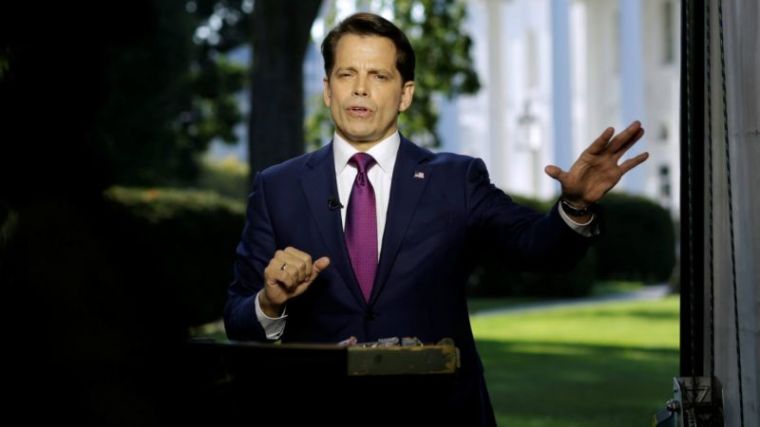 U.S. President Donald Trump has decided to remove Anthony Scaramucci from his job as communications director, the New York Times reported on Monday, citing three unidentified people close to the decision.
News of Scaramucci's removal came hours after Trump swore in a new chief of staff, retired General John Kelly. Politico reported the dismissal came at Kelly's request, citing two unidentified White House officials.
Last week, prominent Christian conservative leader Bob Vander Plaats, president of the Iowa-based social conservative advocacy group The Family Leader, called on Trump to fire Scaramucci and wash his mouth out with soap after "the Mooch" reportedly went on a profanity-laced tirade in a publicized conversation with a reporter.
"After a thorough rinsing, strip his credentials and escort him personally off the White House grounds," he stated.
Republicans on Sunday had urged Kelly to rein in the chaos within the White House on Monday but said the retired Marine Corps general will be challenged to assert control.
In his first six months in office, Trump has upended White House convention with a loose decision-making style and an open-door policy to his Oval Office for advisers, both internal and external. Infighting among his senior staff has become bitter and public.
"He's going to have to reduce the drama, reduce both the sniping within and reduce the leaks, and bring some discipline to the relationships," Karl Rove, a Republican strategist and former White House adviser to George W. Bush, said on "Fox News Sunday."
Trump announced Kelly would replace his embattled chief of staff Reince Priebus at the end of a particularly chaotic week that saw his first legislative effort — healthcare reform — fail in Congress.
"He (Trump) is in a lot of trouble. This week was the most tumultuous week we've seen in a tumultuous presidency," Rove said.