School Shootings: Mental Health or Spiritual Warfare?
Exploring the Mental Health Dimension
Gregory Jantz, founder of the center called A Place of Hope, a treatment facility in Seattle, Washington, told CP that "what we know about boys and their development into young men is that there is a fairly predictable pattern."
Jantz has a doctorate degree in counseling and health psychology and has been in practice for 31 years and is the author of 37 books.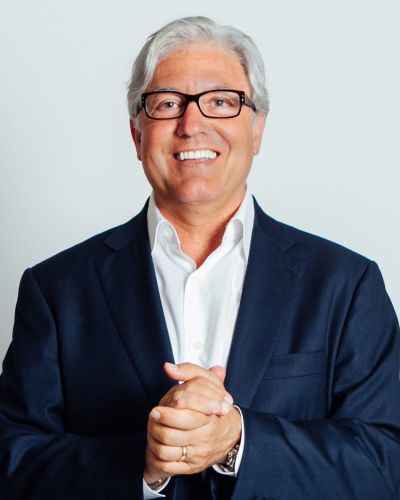 "But with mental illness, it is nearly impossible to predict a person's behavior or what extreme they will go to. We're not very good about predicting it but we are good at understanding the persons in trouble and there are some predictors for violent behavior," he said.
A young man who is depressed will handle that differently than a female, he stressed, and in many cases, they feel a sense of betrayal.
"And often when they feel that betrayal they begin to act out revenge," he said, noting that a history of depression, addiction issues, academic failure, early exposure to and deep involvement in pornography only compound the betrayal even more.
This is no ordinary revenge, he said, but a revenge that says, "I'm going to get even, plus a whole lot more. And if you thought the last shooting was bad I am going to do an even better job."
"The shooter, often a troubled young man, is trying to do something greater than what was done before, inflict greater injury and whatever they have conjectured in their mind to create, but they want it bigger."
In his decades of professional practice, Jantz has treated thousands of patients who have come to stay at his facility. He and his teams aim to treat the whole person. They look at body chemistry, areas of nutrient deficiencies, lifestyle, brain chemistry, relationships, past trauma, potential family relationships, and the spiritual beliefs they hold.
"Anybody who engages in this kind of mass shooting and mass murder is under ... we would say, a great cloud of darkness and confusion. And we have to say, 'Well, where's the source of that?'" he said, speaking of the spiritual component of his team's practices.
"Many people who struggle with mental illness, including men, do not engage in mass shootings or violent behavior. And so we've got to acknowledge that there is a spiritual side to this."
Drug use may be a factor here, he added. "But there is something that takes them to the edge to say 'this is what I have to do.'"
CP asked Jantz if he thinks it's possible for anyone to commit an atrocity such as the Parkland school massacre and not be mentally ill to some degree — that one can carry out a violent act like a mass shooting and have normal biochemical levels.
"I personally believe that there are people that have given themselves over to evil," he said.
"And I believe others would be under the influence of evil. ... But at some point, there's got to be a mental illness wrapped into that because of what [evil] does to your mind."
Some Christians do carry with them some misunderstandings about mental health and its relationship to faith in Christ, Jantz observed, one of which is the notion that when people are mentally suffering it's a result of lack of faith or some secret sin.
He recently had a pastor tell him about someone in his church who came repeatedly for prayer and was not getting any better. This pastor had ministered many times and had to admit "there's something more here," a problem beyond his realm of knowledge.
"That pastor was acknowledging the power and importance of prayer. But that individual needed, if you will, to pick up and do something more to get help."
God does heal, "but we are all individually different and there might be a journey I need to go on in my healing."