Scientism Stems From a One-Dimensional Worldview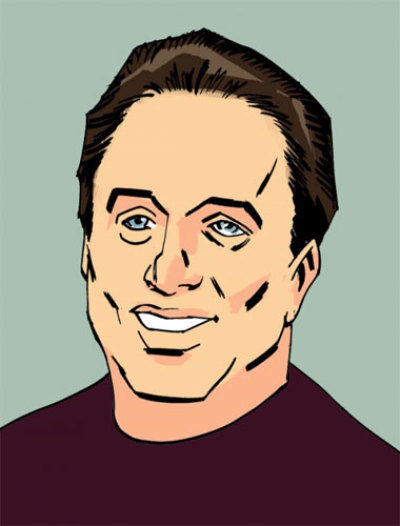 Science has a way of making a man feel confident. It gives him a sense of being in control of the universe. Man feels powerful as a result of the assurance he receives from scientific research. It is partly emotional, and largely intellectual. It is a potent combination of knowledge and a "buzz." The buzz corresponds to how highly a person views science in the grand scheme of things.
The term "scientism" refers to the belief that science tells us everything there is to know concerning truth and reality. Only scientific claims are thought to be meaningful. And it's quite easy to see how this belief system can lead its adherents to be dismissive of any other truth claims.
Sadly, some scientists elevate their scientific knowledge to the point of spiritual adoration and praise. For these folks, science becomes the "anti-God." They attempt to use it as a viable defense against the Christian God. All of that supernatural stuff is thought to be nothing but mystical mumbo jumbo.
Meanwhile, other scientists today such as Francis Collins and Alister McGrath properly view science in its rightful place. In addition to their ability to present sound scientific arguments, these scientists also process information given to them in the supernatural realm. As Christians, they understand that Scripture and the Holy Spirit have the power to provide man with supernatural revelation and knowledge.
Dinesh D'Souza points to this list of leading scientists whose work over the centuries was motivated by their faith: Copernicus, Kepler, Galileo, Brahe, Descartes, Boyle, Newton, Leibniz, Gassendi, Pascal, Mersenne, Cuvier, Harvey, Dalton, Faraday, Herschel, Joule, Lyell, Lavoisier, Priestley, Kelvin, Ohm, Ampere, Steno, Pasteur, Maxwell, Planck, Mendel.
Rather than placing faith in the one-dimensional worldview of scientism, these wise scientists understood the limits of scientific knowledge, as well as the reality of supernatural revelation.
Interestingly, an evolutionary biologist by the name of Austin Hughes wrote an essay in The New Atlantis entitled, "The Folly of Scientism."
Hughes writes, "Continued insistence on the universal competence of science will serve only to undermine the credibility of science as a whole."
And so it's not only believers in creation who clearly grasp the limited scope of science.
Scientism, like atheism, is absolute in its one-dimensional worldview. Actual science, on the other hand, is similar to agnosticism. It is open to following the evidence. And ultimate science, like Christianity, flows from an awareness that the Creator operates in multiple dimensions, and has given us the mental capabilities to appreciate and pursue scientific discoveries.
When all is said and done, the spirit of every man is either dead or alive. There is no middle ground. Science deals with the natural world. Scripture, on the other hand, describes what goes on in the supernatural realm as man's spirit comes alive through faith in Christ.
Since there are no video cameras in heaven or hell to give us visual scientific evidence proving these places exist, the only people who know what these places are like are those who reside there today. Scripture is the only "camera" we have been given to "see" into heaven and hell. Spiritual sight is the result of belief in the Savior and confidence in the Word of God.
No one in heaven is worshiping science, and no one in hell is proud of his scientific knowledge. By the time a man reaches heaven or hell, scientific research is the last thing on his mind. It's only in this life that scientism engenders man's worship and praise.
That's not to say we shouldn't respect and appreciate the countless benefits of science. It is truly one of God's marvelous gifts to us here on earth. But as such, one must be careful to worship the Giver rather than the gift. False worship deceives man into assuming his idol is capable of delivering him from accountability to his Creator. And of course many people simply reject the notion of a Creator altogether.
Man's intellect was given to him by God. It is utter foolishness to turn around and worship one's ability to study science and memorize scientific facts. Knowing science without knowing Christ leads to spiritual emptiness in this life, and an eternal existence outside of God's presence. Spiritual darkness involves a deep and utter loneliness, and intellectual pride is a primary source of spiritual darkness.
Scripture puts it this way: "Knowledge puffs up, but love builds up." (1 Cor. 8:1)
Scientific knowledge without the love of Christ results in human pride and complete self-reliance. Scientific research becomes extremely dangerous for the person who is prone to take credit for what science has taught him. Man's self-flattery merely cements his misguided convictions about God, and his perception that eternal salvation through Christ is just a delusion for anyone gullible enough to believe it.
Nevertheless, God's perspective on the matter has not changed: "The fool has said in his heart, 'There is no God.'" (Psalm 14:1) And that is just as true today as it was when David wrote it some 3000 years ago. God's definition of "foolishness" reveals that some scientists are wise, while others are foolish. And it has nothing to do with scientific knowledge.
When it comes to the existence of God and the love of God, there are plenty of scientists who say, "Prove it!" Meanwhile, scientists who know the Lord say, "God already proved it at the cross and the empty tomb."
Scientism will continue to promote the belief that man does not have an immortal soul, while Christianity will continue to proclaim the truth from Scripture concerning man's soul, heaven, hell, and eternal salvation through faith in Christ. Scientism is impotent when it comes to preparing your soul for an enjoyable journey into eternity. Compare that bleak prospect to these words from David:
"You have made known to me the path of life; you will fill me with joy in your presence, with eternal pleasures at your right hand." (Psalm 16:11)
It has often been said, "He who dies with the most toys wins." In reality, "He who dies with the truth wins."
And so you would be wise to keep your heart and mind open to the reality of dimensions you have yet to personally experience. Just because you cannot prove something scientifically doesn't mean it isn't true. And a long list of leading scientists throughout history have realized that fundamental fact of life.
Dan Delzell is the pastor of Wellspring Church in Papillion, Neb. He is a regular contributor to The Christian Post.