Sean 'Diddy' Combs Says Pursuing Carolina Panthers Ownership 'Is God's Work'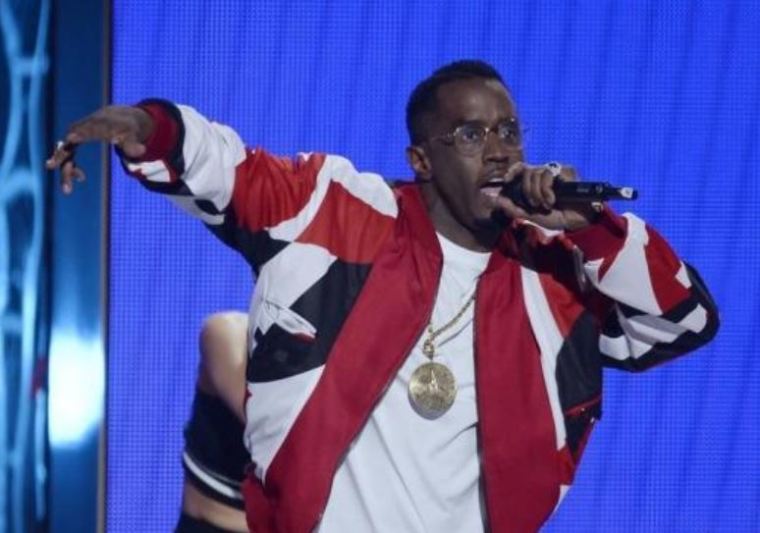 Sean "Diddy" Combs seems to believe that God is involved in his quest to buy the Carolina Panthers whose owner is stepping away from the NFL team amid accusations of sexual misconduct.
Combs, the 48-year-old entertainment mogul whose Bad Boy Records and Sean John brands have influenced the world of music and fashion for decades, has been rallying fans on social media to support his dream of buying the NFL team. Earlier this week, Combs posted a picture of himself wearing a Panthers jersey, and spoke about God's involvement in his vision to own the team.
"This picture was taken back in 2003. This is God's work," he tweeted Sunday in a photo of himself wearing an Panthers jersey. "It's time!! ATTN all @NFL owners, it's time for diversity!! It's time for black ownership!! The time is now. Let's make it happen!!
The tweet comes after former Panthers owner Jerry Richardson, 81, announced that he would be selling the team following an investigation into allegations brought against him. While Richardson founded the Panthers, at least four allegations of workplace misconduct have been brought against him which resulted in settlements being paid out, according to Sports Illustrated.
In a letter posted on the Panthers website, Richardson announced that he would sell his franchise at the end of the season. Until then, he is focusing on the team winning a Super Bowl.
"I believe that it is time to turn the franchise over to new ownership,'' Richardson wrote. "Therefore, I will put the team up for sale at the conclusion of this NFL season. We will not begin the sale process, nor will we entertain any inquiries, until the very last game is played.''
When Combs announced his interest in the Panthers, he received support from some high profile people like Golden State Warriors guard Steph Curry who went to high school and college in North Carolina.
"I want in," Curry tweeted to Combs. "I would like to buy the @Panthers. Spread the word. Retweet! There are no majority African-American NFL owners. Let's make history."
Another high profile athlete seems to want to take part in that history. Colin Kaepernick, the former San Francisco 49ers quarterback who has not been picked up by a team since starting a protest against racial discrimination during the national anthem last year, is also interested in aligning with Combs.
"I want in on the ownership group! Let's make it happen," Kaepernick tweeted Combs on Monday.
The Charlotte Observer reports that the Panthers are worth $2.3 billion. Forbes noted that Combs is worth $820 million and has a long way to go if he wants to call the shots as an owner of the team.
"The NFL has altered its ownership rules in recent years, but a single incoming owner must still control at least 30 percent of the equity of the team to satisfy league rules and debt limits are capped at $250 million," Forbes reported. "That means one person must write a check for a minimum of $600 million if they want to be the controlling owner."