Seattle Pacific Community Prays for Shooter Behind 'Mindless Act of Violence'
Seattle Pacific University faculty members and students prayed for the salvation of a shooter whose open fire in an academic building on Thursday left one student dead and two others wounded.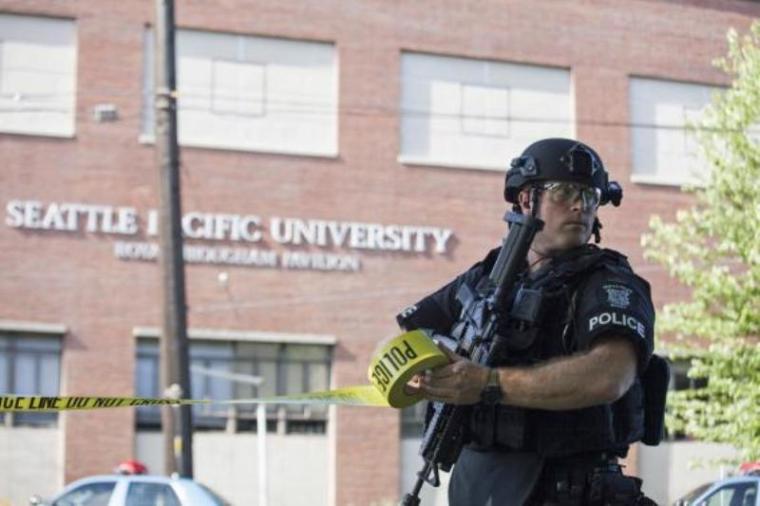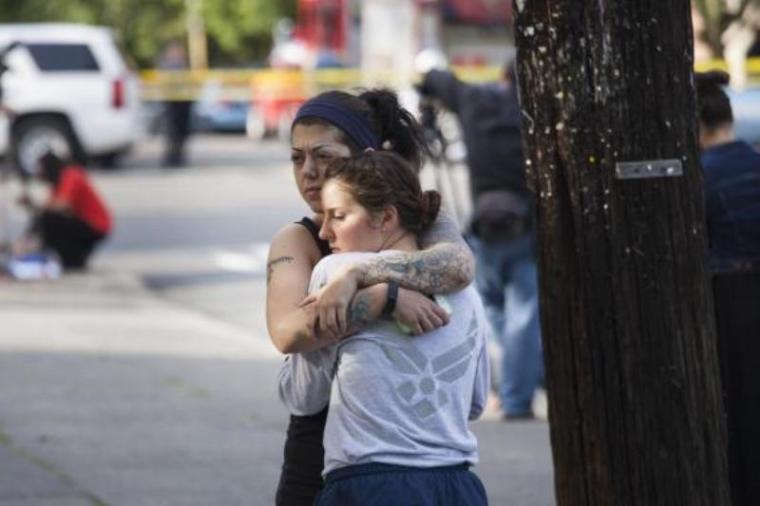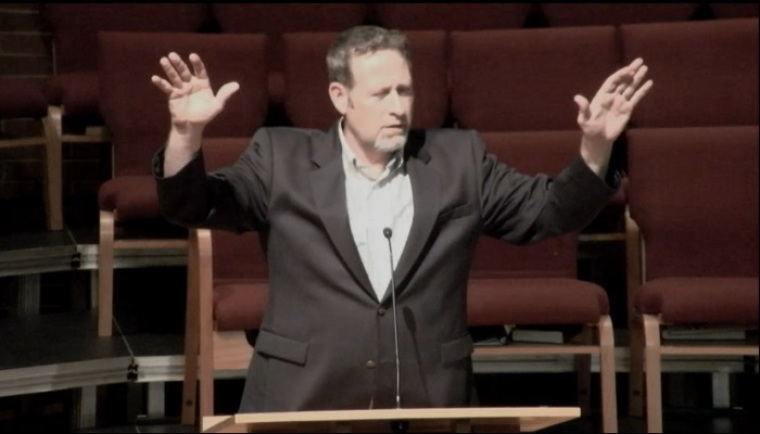 View Photos
"We pray for the one who today perpetrated this mindless act of violence. Deal with his troubled soul, love him in spite of his hatred, and bring him not to justice but to repentance and spiritual wholeness," a staff member prayed as she led the student body in a call-and-response prayer at an on-campus service Friday afternoon.
During the service, school officials did not reveal the name of the 19-year-old student killed, though they identified the wounded: Sarah Williams, 19, and Thomas Fowler, 24.
Williams underwent five hours of surgery on Thursday after she was shot in the chest. Susan Gregg, a spokesperson for Harborview Medical Center, said during a news conference. Fowler was listed in satisfactory condition after he was hit with pellet fragments in his upper body and may be released on Saturday.
The service was the second school-wide event that the Christian college has held since Thursday evening, though students also attended a midnight candlelight vigil the day of the shootings. At the service's conclusion, Bob Zurinsky, the assistant director of university ministries, encouraged grieving students to take advantage of those available on campus, which included pastors from local congregations, counselors and campus ministers.
SPU's President, Daniel Martin, was not present at the service but was reportedly meeting with the families of Thursday's victims.
Student Jon Meis, 22, who worked for the school as a building monitor, has been widely hailed as a hero for the courage and quick-thinking he displayed.
According to local affiliate Q13 Fox, after Meis witnessed suspect Aaron Ybarra open fire inside Otto Miller Hall and then stop to reload his weapons, which included a handgun and shotgun, he reportedly sprayed the gunman with pepper spray. After the pepper spray left the suspect incapacitated, Meis placed Ybarra into a chokehold while other students and faculty members arrived to help, said police.
To express their gratitude toward Meis, some have been purchasing gifts for his June 21 wedding. According to KIRO TV, almost every gift had been bought from his Crate & Barrel registry by Friday morning. (Those interested in seeing his Target registry can click here.)
In a press conference last night, assistant Seattle Police Chief Paul McDonagh credited Meis' efforts for saving lives.
"There are a number of heroes in this. But for the great response by the people of Seattle Pacific, this incident might have been much more tragic," he said.
A rattled Meis was taken to the hospital shortly after the incident, but released later on Thursday.
Gregg said in a news conference that though not physically hurt, Meis was "obviously undergoing mental anguish."
"There were no visible injuries. It was, I think, coming to grips with what happened, the trauma of seeing what happened to his fellow students," she added.
According to jail records, Ybarra, who is not believed to be a SPU student, is being imprisoned without bail in King County Jail on homicide charges.
SPU, a Christian college of 4,000 undergraduate and graduate students, was founded by Free Methodists in 1891. The school's undergraduate graduation ceremony falls next week on June 14.