Seattle Pacific University Hero: God Let Me See Attacker Was Not 'Faceless Monster' But 'Very Sad and Troubled Young Man'
The student hailed as a hero after he tackled a man who opened fire at Seattle Pacific University on Thursday, addressed the public for the first time since the incident, saying that God had allowed him to see the humanity in the shooter as he disarmed him.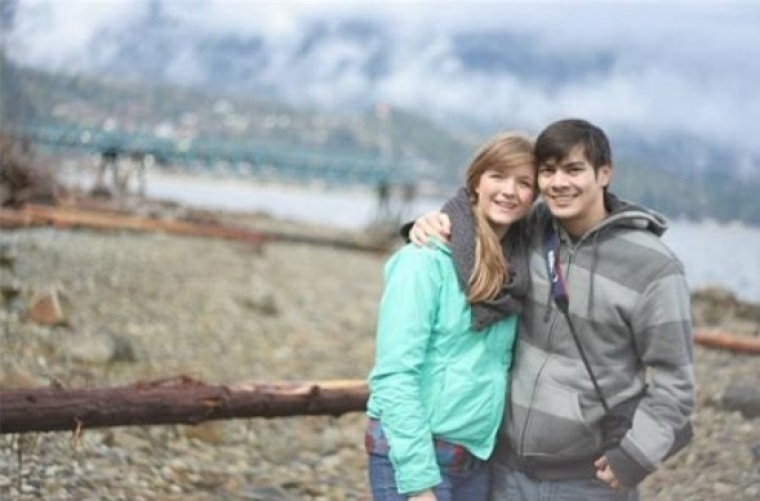 "When I came face-to-face with the attacker, God gave me the eyes to see that he was not a faceless monster, but a very sad and troubled young man," Jon Meis said in a statement on Monday. "While I cannot at this time find it within me to forgive his crime, I truly desire that he will find the grace of God and the forgiveness of our community."
Meis, a 22-year-old engineering student at SPU who served as a volunteer building monitor in Otto Miller Hall, was sitting behind a desk in the building's lobby when the suspect entered carrying a shotgun and a knife around 3:30 p.m. Thursday. Meis reportedly shot pepper spray at the suspected shooter Aaron Ybarra, 26, before tackling the gunman to the ground while he was reloading his shotgun.
Following the attack, Meis was briefly hospitalized. Susan Gregg, a spokesperson for Harborview Medical Center, said in a news conference that although not physically hurt, Meis was "obviously undergoing mental anguish."
"There were no visible injuries. It was, I think, coming to grips with what happened, the trauma of seeing what happened to his fellow students," she added.
Meis acknowledged his "physical shock," in his statement, but added that he realized "many people are dealing with much greater grief than I have experienced, and in honesty, I probably would not be able to handle myself right now if I had personally known the victims."
The soon-to-be married student said that while he was touched "truly and deeply to read online that parents are telling their children about me and telling them that real heroes do exist," he was struck by the "devastating reality that a hero cannot come without tragedy."
"In the midst of this attention, we cannot ignore that a life was taken from us, ruthlessly and without justification or cause. Others were badly injured, and many more will carry this event with them the rest of their lives," Meis added.
Since the incident, many strangers have donated to Jon Meis and his fiancée Kaylie Sparks' wedding registry. A GoFundMe page with a goal to raise $5,000 for the couple's honeymoon has at press time raised over $50,000.
Meis "strongly requested" that future donations be given to the victims of the shooting, which included freshman Paul Lee, who was shot dead, and Sarah Williams, 19, and Thomas Fowler, 24, who sustained wounds.
"I am grateful for the prayers and support coming from our home city and afar. In these next few days, weeks, and months, please continue to pray for everyone in the Seattle Pacific community. We serve a truly awesome God and I firmly believe that it is through Him alone that we will find the strength to heal from this tragedy."