See the Pooch Who Was Just Crowned 'World's Ugliest Dog' (VIDEO)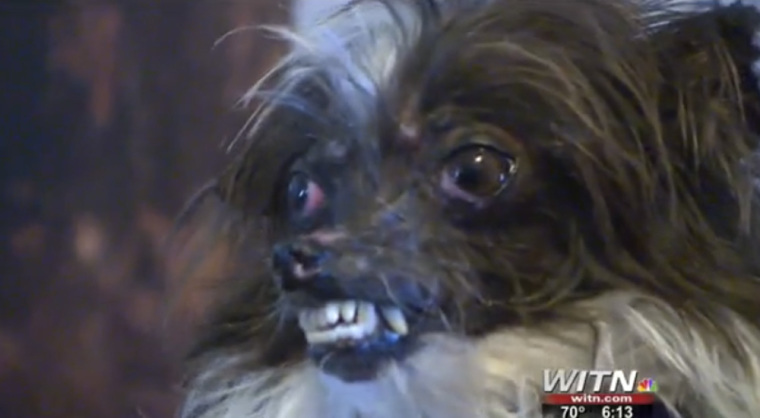 Peanut the dog is a loving animal you can't take your eyes off of, but for all the wrong reasons. When he was a puppy, his owners set him on fire, burning off his lips and eyelids, and leaving him hairless in several spots on his body. Thankfully, Holly Chandler of Greenville, S.C. rescued Peanut despite his unsightly appearance from a shelter last year and has given him a loving home.
Chandler started entering Peanut into "ugly dog" competitions, and he's crushed his competitors. He recently claimed the granddaddy of them all, the title of "World's Ugliest Dog" at a fair in California.
However, it's nothing Chandler is ashamed of. She's using Peanut's fame to spread awareness of the damage animal abuse can do.