Sen. Thom Tillis Visits Imprisoned American Pastor Andrew Brunson in Turkish Prison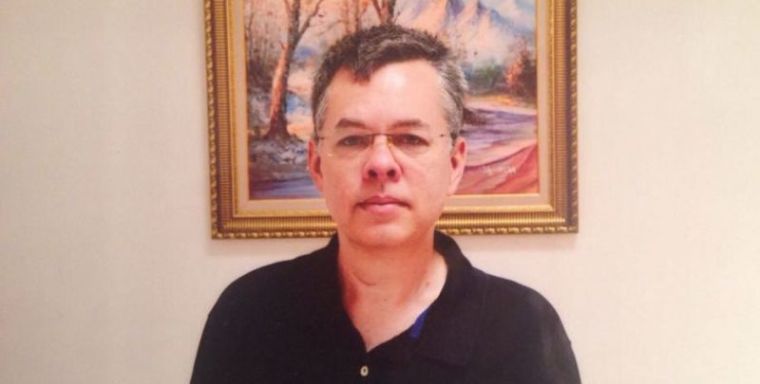 American pastor Andrew Brunson, who has been imprisoned in Turkey since October 2016 on false terror and espionage charges, received a visit Wednesday from U.S. Sen. Thom Tillis, R-N.C., inside Buca Prison in Izmir.
Tillis' visit comes as Brunson, who hails from Black Mountain, North Carolina, and has pastored at a church in Izmir for the last two decades, could face up to 35 years in prison.
"Pastor Brunson is strengthened by his love for his family and his faith in God, but his health has deteriorated," Tillis said in a statement following the visit. "He has lost 50 pounds and spends 24 hours a day in a cell with limited human contact."
According to Tillis, Brunson is trying to visit a doctor this week, which would require him being transferred with several guards while being handcuffed.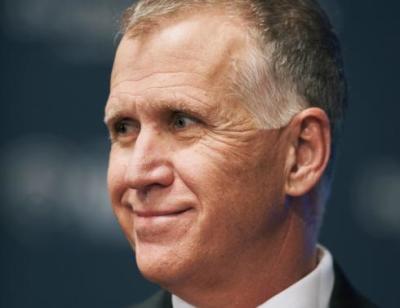 "He fears the possibility that the American government accepts the indictment and forgets about him, which we will not allow to happen," Tillis assured. "There should be no mistake that Pastor Brunson is the victim of false accusations, and we call upon the Turkish authorities to honestly and transparently review his indictment."
Advocates say that Bruson has been falsely accused of having links to the U.S.-based Islamic cleric Fethullah Gulen and his FETO network. The government of President Recep Tayyip Erdoğan has accused Gulen of organizing the 2016 coup attempt.
The charges against Brunson are based off testimony from a supposed secret witness. The identity of the witness has not been revealed.
Erdoğan suggested last year that Brunson could be released if the U.S. extradites Gulen, who lives in Pennsylvania.
"Pastor Brunson is being used as a political pawn by some elements of the Turkish government," Tillis asserted in his statement. "These elements seek to undercut the longstanding partnership between the United States and Turkey, in which our two nations have enjoyed close diplomatic, economic, and military ties. It is vital that our nations continue this partnership and continue to work together to pursue our common interests."
Tillis, who was elected to the Senate in 2014 while serving as speaker of the North Carolina House of Representatives, has worked with the State Department to push for Brunson's release.
Tillis has also led a Congressional committee in addressing the imprisonment of Brunson and other U.S. citizens in Turkey.
"I would also note the continued detention of multiple other U.S. citizens, as well as several Turkish staff of the U.S. diplomatic Mission, on scant evidence under the state of emergency, which continues to undermine the partnership between our two countries," Tillis continued. "It is time for Pastor Brunson and these individuals to be reunited with their families. We look forward to Pastor Brunson's return home to America."
Bruson's trial will begin on April 16 in a court in Izmir.
Soner Tufan, spokesperson for the Association of Protestant Churches in Turkey, told World Watch Monitor that Brunson's indictment is an "eclipse of reason."
"To claim that Andrew was a FETO executive and sought to destroy this country is like an insult and offense to reason," Tufan said. "Who would believe such a thing? He has spent an important part of his life trying to stay in this country, telling about Jesus in all his sermons and works. How could such a person be the member or the executive of an Islamic order?"