Senate Defunds Planned Parenthood, but Obama to Veto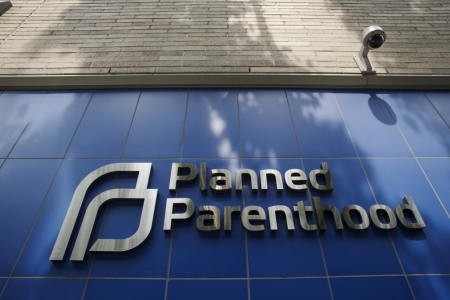 The U.S. Senate voted on Thursday to strike down key provisions of Obamacare and defund Planned Parenthood, the nation's largest abortion provider, though President Barack Obama has indicated he will veto the bill.
USA Today reported that the Senate voted 52-47 in favor of the bill, which would take away federal funding away from Planned Parenthood for one year. The legislation is also aiming to repeal provisions to the health care law which encourage subsidies for abortion coverage.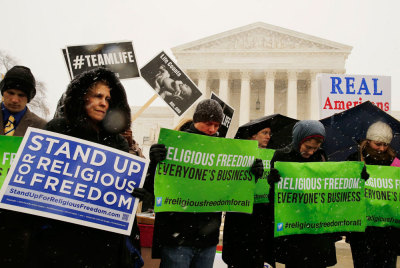 On Wednesday Obama's administration affirmed, however, that it will be vetoing the bill, even if it is approved by the House and reaches his desk.
Still, pro-life groups hailed the vote as an important step forward toward protecting unborn children.
"This is a huge victory for unborn children, their mothers, and for taxpayers. For the first time during the Obama presidency, both the U.S. Senate and House of Representatives have approved legislation that begins to end the forced partnership between taxpayers and Planned Parenthood," Family Research Council's Tony Perkins said in a statement.
"President Obama will now bear the moral responsibility for sending our tax dollars to a group that has engaged in the selling of baby body parts," Perkins continued, adding that even if the President vetoes the bill, the stage will be set for America's next leader who will also have important decisions regarding abortion funding to make.
Alliance Defending Freedom Legal Counsel Kellie Fiedorek added that taxpayer money should be gong into local community health centers, rather into Planned Parenthood.
"Americans shouldn't be forced to give their money to Planned Parenthood, which has a long track record of abusive and potentially fraudulent billing practices, not to mention that it has also been caught in authenticated undercover videos trafficking aborted babies' body parts and has repeatedly failed to report the sexual abuse of girls," Fiedorek said, referring to a string undercover videos released earlier this year which accused Planned Parenthood employees of illegally selling babies' organs, issue and limbs for profit.
Democrats have argued that the 2010 Affordable Care Act has helped 17.6 million Americans gain medical coverage, however.
"Everybody knows (repeal) is a gesture in futility," Senate Minority Leader Harry Reid, D-Nev., said before Thursday's vote. "Let's move on from repeal and start making the Affordable Care Act work even better for the American people."
The White House has pointed out in the past that Planned Parenthood provides many different medical services.
"Planned Parenthood uses both Federal and non-Federal funds to provide a range of important preventive care and health services, including health screenings, vaccinations, and check-ups to millions of men and women who visit their health centers annually," Obama's administration said back in September.
It added that cutting federal funding from the organization "would limit access to health care for men, women, and families across the Nation, and would disproportionately impact low-income individuals."
Last week a Planned Parenthood clinic in Colorado suffered a shooting attack, with a man believed to be an anti-abortionist killing three people.
Barbara Mescher Michaux, the ex-wife of suspect Robert Dear, offered that her former husband specifically wanted to attack the clinic, and said that he describes himself as an evangelical Christian who is "obsessed with the world coming to an end."