Senate Fails to Pass 20-Week Abortion Ban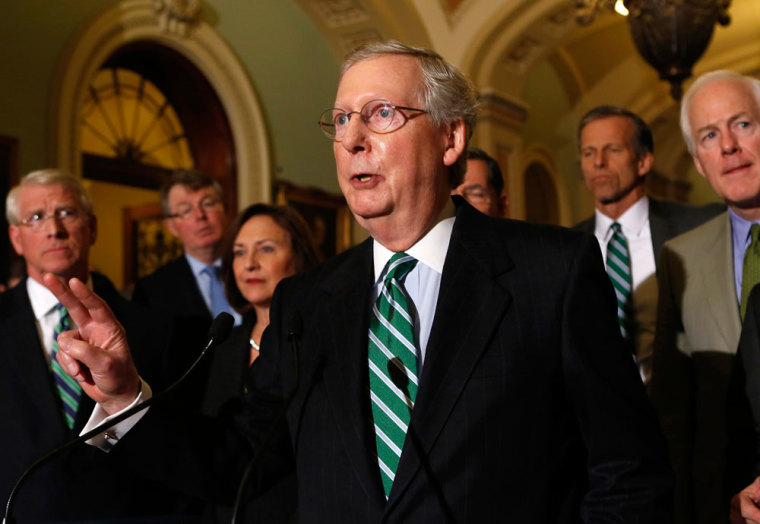 The U.S. Senate failed to move forward on a bill that would ban most abortions after 20 weeks gestation, when a fetus can feel pain.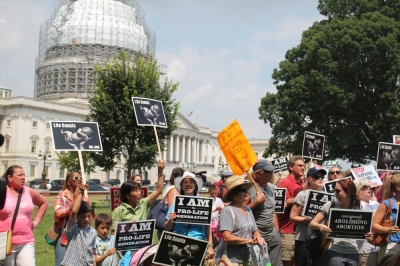 Known as the Pain-Capable Unborn Child Protection Act, the bill failed on Tuesday morning to receieve the necessary 60 votes to advance to a vote.
"What I am asking every colleague is this: look in your hearts and help us stand up for the most innocent life," said Senate Republican Majority Leader Mitch McConnell in advance of the vote.
Introduced in January by Congressman Trent Franks of Arizona in the House of Representatives as H.R. 36, the Act called for a ban on abortions of human fetuses that can feel pain, estimated to be at 20 weeks gestation.
"It is the purpose of the Congress to assert a compelling governmental interest in protecting the lives of unborn children from the stage at which substantial medical evidence indicates that they are capable of feeling pain," read the bill.
"Congress has authority to extend protection to pain-capable unborn children under the Supreme Court's Commerce Clause precedents and under the Constitution's grants of powers to Congress under the Equal Protection, Due Process, and Enforcement Clauses of the Fourteenth Amendment."
Originally scheduled for a vote on the anniversary of the Supreme Court decision Roe v. Wade in January, the proposed legislation was withdrawn so as to clarify exemptions for matters like rape and health of the mother.
"This bill and its passage express our deeply sincere desire to protect both mothers and their little pain capable unborn babies entering their sixth month of pregnancy from the unspeakable cruelty of evil monsters like Kermit Gosnell," stated Rep. Franks in May.
"The historic passage of the Pain Capable Unborn Child Protection act proves that those of us privileged to live and breathe in this the land of the free and the home of the brave finally came together with our minds and hearts open to the humanity of these little victims and the inhumanity of what is being done to them."
In May, HR 36 was passed by the lower house in a vote of 242 ayes to 184 nays, in a vote that, as with other abortion-related bills, fell largely on party lines.
HR 36 was one of multiple bills related to the abortion debate that have been debated in Congress during the month of September.