Senate to Vote on 'Pain Capable' Act Banning Abortion at 20 Weeks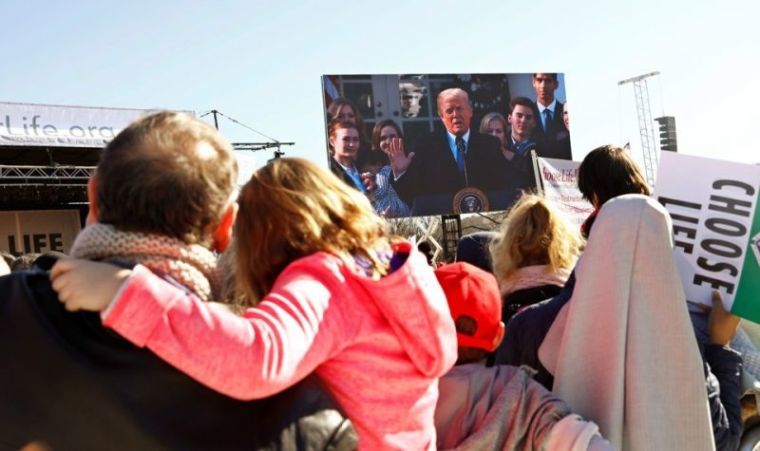 The Senate will vote Monday on legislation banning abortion at the 20-week mark, the point at which unborn children can feel pain.
Pro-life leaders in the upper chamber intend to emphasize that it is time for the United States to exit the club of seven countries that allow the practice, a group that includes nations like China and North Korea.
Senator Joni Ernst, a Republican from Iowa, is one of the lead sponsors of the Pain Capable Unborn Child Protection Act, which pro-life activists are calling Micah's law. The bill is named after a 5-year-old boy from Newton, Iowa who in 2012 was born at 22 weeks.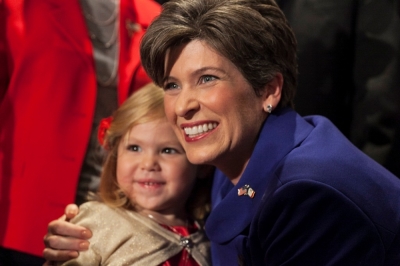 "When Micah was born, he was only about the size of a bag of M&Ms," Ernst recounted in a Thursday conference call with reporters, "and yet Micah was still a perfectly formed baby with 10 fingers and 10 toes."
"Yet there is no federal law protecting these vulnerable babies from abortion," she continued, and "as a result, every year in our country, the lives of thousands of such babies end painfully in abortion."
The bill will prevent over 10,000 late-term abortions annually, according to estimates by pro-life activists.
Senator Lindsey Graham, South Carolina Republican, who was also on the call Thursday said: "In 2018, do we still want to be one of seven nations that allow abortion on demand at 20 weeks?"
He stressed that it is beyond time that the United States needs to leave the small group of seven nations that include countries like China and North Korea that allow this practice, and mentioned that several senators supporting the law would drive that point home next week.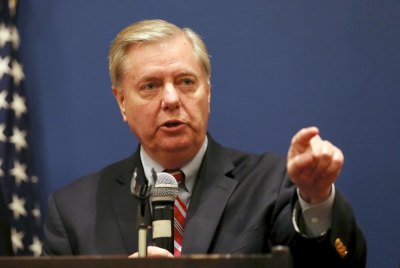 "It's a time in the pregnancy when young parents are encouraged to sing to the unborn child because you can recognize the parent's voice. It's a time when babies can be saved," Graham added.
The House of Representatives passed the Pain Capable bill in October. Last week President Donald Trump, in remarks addressing the March for Life attendees, urged the Senate to pass the bill and send it to his desk for signing.
In 2015 the Senate took up a version of the 20-week abortion ban and three Democratic senators joined Republicans to approve it. The motion nevertheless failed by a 54-42 vote, falling short of the 60 votes needed to end debate on the bill.
In states where Democratic Senators are up for reelection that Donald Trump won in 2016 — such as Wisconsin, Missouri, Montana, and North Dakota — polling commissioned by the pro-life political action committee Susan B. Anthony List reveals that majorities of voters in these states both support a 20-week ban and are less likely to support a senator who votes to allow late-term abortion.
Recent Marist polling also shows that 74 percent of pro-lifers polled and 56 percent of pro-choice respondents support banning abortions after 20 weeks of pregnancy. When measured by party affiliation, 73 percent of Republicans, 64 percent of independents, and 56 percent of Democrats also said they supported restricting such abortion procedures.
Support for the bill is particularly high among young people, with 78 percent of millennials supporting it, the SBA commissioned poll found. 70 percent of African-Americans and 57 percent of Hispanics reportedly back legislation banning late-term abortions.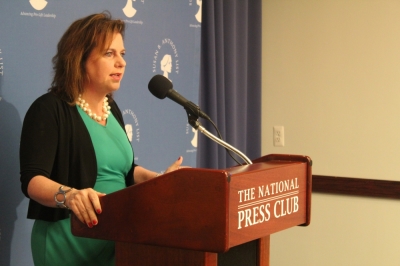 CP asked SBA-List President Marjorie Dannenfelser Thursday if she believes it is possible for the 60 votes to be attained for the pain-capable bill to be passed.
As with previous federal legislation restricting abortion, she replied, "it took a few election cycles but what happened every time is that the volume got ratcheted up immensely every single time, and that is the case this time."
Since the last time the Senate voted on this there has been a presidential election where the issue was raised in a very high profile way, the SBA-List president went on to say, referencing then candidate Donald Trump's remarks about late-term abortion in the third presidential debate.
"Clearly, we need more votes," Dannenfelser continued.
"But at some point, when you start to get a little bit closer, when senators in vulnerable states start to really feel the heat and we get closer to that motion to proceed number that we have to have, then it starts to look very optimistic."