Serious Christians Should Buy a Gun, Says Tenn. Lt. Gov. After Umpqua Shooting; 'Our Enemies Are Armed'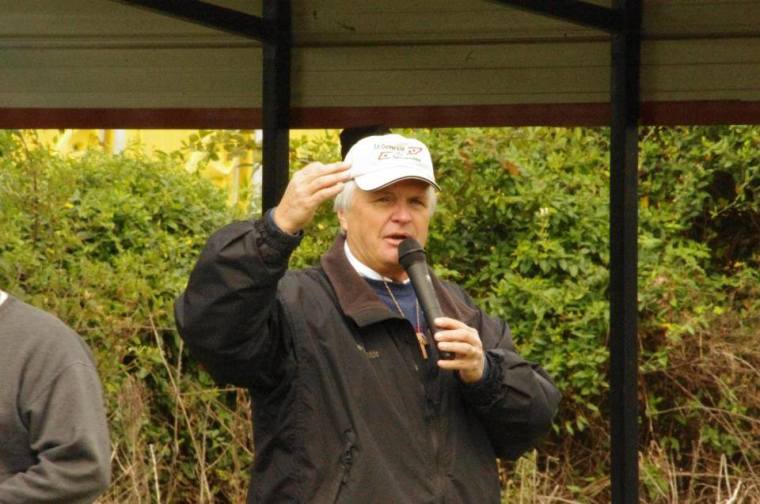 Reacting to the mass shooting last week at Umpqua Community College in Oregon that left 10 people dead, including the shooter, who reportedly targeted Christians, Republican Tennessee Lt. Gov. Ron Ramsey warned on Friday that Christians who are "serious about their faith" should consider arming themselves with guns.
"The recent spike in mass shootings across the nation is truly troubling. Whether the perpetrators are motivated by aggressive secularism, jihadist extremism or racial supremacy, their targets remain the same: Christians and defenders of the West," wrote Ramsey in a statement on his Facebook page last Friday accompanied by a link to the state's Department of Safety & Homeland Security's guide on handgun carry permits.
"While this is not the time for widespread panic, it is a time to prepare. I would encourage my fellow Christians who are serious about their faith to think about getting a handgun carry permit. I have always believed that it is better to have a gun and not need it than to need a gun and not have it. Our enemies are armed. We must do likewise," he wrote.
Ramsey, who is described as "a proud member of Elizabeth Chapel United Methodist Church where he serves as a Sunday School teacher" on his website, said he was disturbed by the shootings and offered condolences to the victims prior to making his call to arms.
"I am saddened to read the details of the horrible tragedy in Oregon. My heart goes out to the citizens of Roseburg — especially the families and loved ones of those murdered," he noted.
Police say the Umpqua gunman, Christopher Harper-Mercer, was fascinated with weaponry and a total of 14 guns were recovered from his apartment and the crime scene.
Although his motive for carrying out the shootings is still not settled, a number of eyewitnesses said the gunman asked his victims if they were Christian before he shot them.
Stacy Boylan, the father of Anastasia Boylan, 18, who was shot in the back by a bullet that traveled down her spine, recounted the chilling ordeal to her father before she went into surgery, CNN reported.
Mercer entered her classroom firing his weapon and before shooting the professor teaching the class he declared: "I've been waiting to do this for years."
Everyone dropped to the ground at this point and as the gunman reloaded his handgun, Anastasia told her family, he told them to stand up and asked if they were Christians.
"And they would stand up and he said, 'Good, because you're a Christian, you're going to see God in just about one second,'" Stacy Boylan said his daughter told him. "And then he shot and killed them."